Our bones are dynamic and whether you are 8 or 80, a female or male, nutrition has a powerful influence on our bone health and vitality.  During Bone Up! we get personal…I'll share with you my own bone-building success story.  And, you will have the opportunity to assess your nutrition intake and create an integrated, personalized plan to optimize your bone-nutrition and your fitness.  Susan will translate the science into the ingredients for long-term bone health with ideas that you will want to put on your plate right away!
Session 1
Discover 7 Surefire Ways to Power Up Your Bones
Let's get personal…I'm sharing a nutritionist's perspective on lessons-learned over the last decade and you will go home with recipes and tools for you to assess your bone-supportive nutrition and personalize your plan.
Be strategic with a 2-pronged approach
Upregulating bone building and downregulating bone absorption
Make it an integrated plan
Introduction to the Vitality Wheel; what to consider and how to create your own comprehensive personalized plan
Know your numbers
Nutritional biomarkers and labs that assess bone health
DEXA scan, weight, weight change, vitamin D status
Keep your eye on the prize, preventing a fracture
Preventing a fracture is integral to long term health and requires more than improving bone density
When it comes to nutrition, bones don't rely on one nutrient or food alone!
Beyond calcium bones are made up of many minerals
How to get a mineral rich diet
Co-factors that support bone mineralization
Your unique gene blueprint can deeply impact your bone structure
Emerging science:  How our genes affect our bones and how we can influence our genes
You need a healthy gut to absorb nutrients
The importance of gut health, considerations and evaluation
Session 2
The Calcium Conundrum
Where do cows get their calcium, and other conundrums about calcium, minerals and our bone health!
Overview of the biology calcium in the body
How to optimize calcium intake and absorption
Vegetarian sources and ancestral preparation of foods to enhance mineral bioavailability.
Drug nutrient interactions to consider
Best sources of calcium and why
Directing calcium into the bone and away from soft tissue/arteries
Beyond calcium; other key minerals
Session 3
The Protein Paradox
Optimal protein status improves bone health but how much is optimal? Discover how to create a delicate metabolic balance!
Eating patterns and bone health
Populations studies and osteoporosis risk
Sarcopenia and relationship with protein intake, bone health and fracture risk
How to assess and optimize intake
Protein requirement
Dietary protein sources
Dietary alkalinity, protein and bone health
Session 4
The Gut-Bone Connection
You are not what you eat, but what you absorb!  The connection may seem surprising, but ultimately optimal bone health is dependent on a good healthy gut.
Microbiome – definition
Bacteria, fungus and viruses: beneficial, commensal or harmful
Treatments that affect the composition of the microbiome can also regulate bone health
Keeping harmful bugs at bay and encourage the beneficial bugs
Assessing your gut health
What is normal? – Gas, bloating, heartburn, pain, digestion and elimination
How to Optimize
What to add:  Key nutrients
Fiber
Role of fiber
Types of fiber and fiber-rich food options
How to assess, address and increase fiber intake
Prebiotics and Probiotics – what they are and food sources
What to remove
Elimination diet
Consider gluten, dairy, other including soy, and eggs
Consider healing foods to stimulate digestion and nourish the gut
Favorite herbals to assist with gut function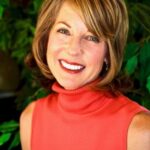 Susan McCandless, RDN, CLT, IFNCP
Susan, a Functional Dietitian Nutritionist, is a sought-after speaker known for her expertise in delivering engaging educational workshops. She is an effective health coach with a distinct ability to translate the science right to the plate and inspire powerful diet and lifestyle habits. Board Certified in Integrative and Functional Nutrition, Susan understands how body systems work together. She focuses on improving client function by treating the root cause of disease and dis-ease. In her private practice with MINT Nutrition, Susan is delivers clients proven results through in-depth assessment, food-first solutions and a personalized nutrition toolbox.  Susan holds advanced certifications in integrative and functional nutrition, lifestyle medicine, nutrigenetics, food sensitivities and intuitive eating.