Corina Rose is a singer/songwriter that spreads love and light all over the world with her groovy guitar playing and happy melodies. Her unique blend of soul, jazz, reggae, and pop will make you feel relaxed and joyful, singing along, swaying your hips, and feeling the positive vibes. Her music has a message of love, joy, and hope.
Corina Rose is in love with the human story – the way we connect, fall in love, and become love; the way we blend and burn and rise. Her latest album, rich in musical influences that span from jazz to reggae, is an eight song journey through the arch of our individual love stories. Lead by the soulful "I Prayed for You," in which the meeting of two people sparks a transformational journey, the album winds through the seduction, magic, and beautiful humanity of love, landing in the heart-driven melody of "It Takes Love," a reminder to all of us to give, lean in, and receive.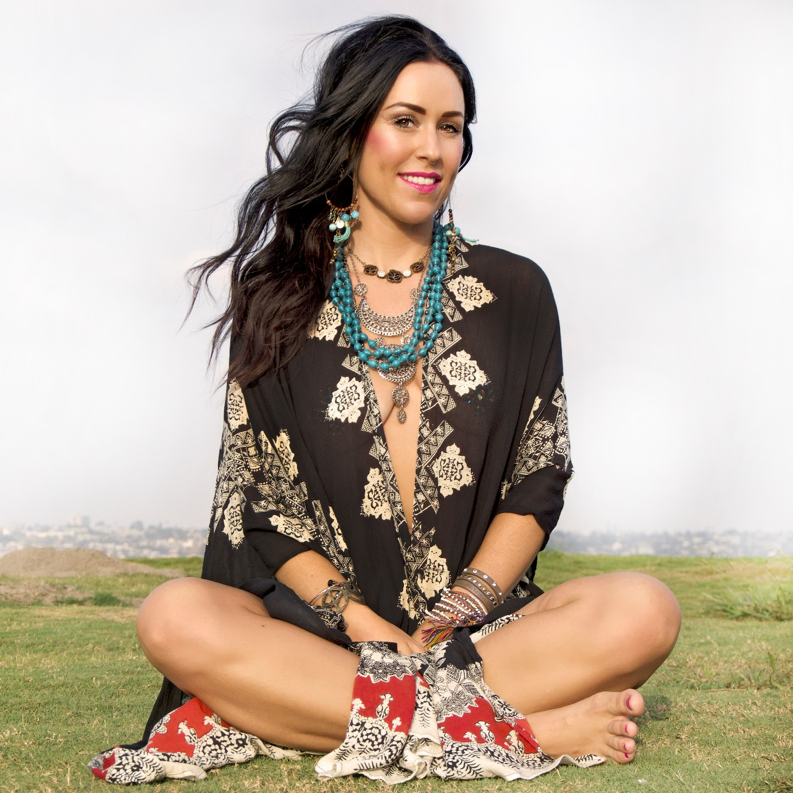 The child of hippie political activists whose unconventional upbringing made her stand out from her peers, Corina Rose turned to music to connect with the world around her. As a classically trained singer and music teacher, it wasn't until she picked up a guitar and began to write that the path and purpose for her music became clear. Drawing inspiration from Sade, Bob Marley, Marvin Gaye, and Amy Winehouse, the songs began to flow through her. Since then, she's been combining her passions and building a career that firmly and fully lives into the mystical love story. Whether it's leading hundreds of students in song, touring Europe and playing at the feet of some of the world's most recognizable monuments, or participating as a vibrant member of San Diego's live music scene, every moment of her work is inspired to create connection. Her music is like medicine that inspires others live their dreams and be extraordinary, move through fear by appreciating the magic of the unknown, and open themselves up to loving each other to create a better world.
The new album, Our Love Is Freedom, was nominated for Best Pop Album by the 2019 SAN DIEGO MUSIC AWARDS! Hear it resonate with your heart and soul:
https://www.corinarose.com/
https://www.facebook.com/corinarosemusic/
https://www.instagram.com/corinarosemusic
Youtube
Spotify