Classics and Originals for Flute and Piano, with Brice Martin and Natalie Dalschaert.
Come enjoy an evening of beautiful flute and piano music from several different countries and eras.  Brice and Natalie, who are husband and wife, will also delight you with original pieces they have written together.  They will also include some entertaining commentary to enhance your listening experience.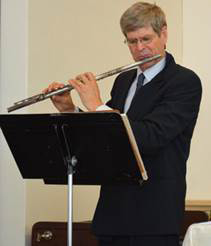 Brice Martin's formal training includes degrees from The Julliard School and the University of Southern California. He is an active studio musician and plays for film, TV and commercial soundtracks. He has played for "Robin Hood: Prince of Thieves," The Grammy Awards Orchestra, "Star Trek: Voyager," and the "Wonderful World of Disney." Brice is also a composer and has written music for film and television. He specializes in woodwinds and has a large collection of exotic woodwinds from around the world.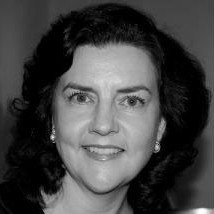 Natalie Dalschaert, piano, has performed on television, coached actors and has been a production musician for the shows Star Trek: The Next Generation, Perfect Strangers, JAG; Wings, and Song of the Lark. Ms. Dalschaert has performed on many concert series with her husband, flutist Brice Martin. Performances include the Sundays at Four radio broadcasts at the Los Angeles County Museum of Art, Redlands Bowl, Cal Poly San Luis Obispo, Cal Tech and for the Los Angeles Philharmonic Committee concerts. A lover of musical theater, Natalie has been musical director and pianist for numerous shows with the Los Angeles Youth Theater. Additional concerto performances include appearances with the Chautauqua Festival Orchestra and the Toulouse Orchestra in France. Natalie is a sought after pianist and accompanist for recitals, competitions, master classes and social events. Natalie has an active teaching studio and is a member of the Music Teachers Association of California. A number of her students have won concerto competitions and MTAC festivals. She received her Bachelor of Music degree in Piano Performance from the Juilliard School in New York and her Master of Music degree from the University of Southern California, where she received the Koldofsky Memorial Scholarship.  As a student in Philadelphia, Natalie entered competitions and appeared as soloist twice with The Philadelphia Orchestra and also with the Haddonfield Symphony and the Lansdowne Symphony Orchestra. At the Interlochen Centers for the Arts, she received the Van Cliburn Scholarship. Natalie studied with Jacob Lateiner as an undergraduate student at the Juilliard School in New York. In her second year, she won a Juilliard Concerto Competition and performed the Beethoven Concerto No. 1 at Lincoln Center with the Juilliard Symphony. Upon graduation from USC, Natalie received an Outstanding Graduate of the Year Award.