New York-based pianist Eleonor Bindman and Seattle-based pianist Lorenzo Marasso meet at Rancho La Puerta to offer the Ranch's guests two concerts in the combination "one piano-four hands" or "piano duet".
The first concert will feature an all J.S. Bach program, with solo pieces, performed by both pianists, as well as in "duet" formation, performing one of Ms. Bindman's transcriptions of the Bach's Orchestral Suite #2.
The second concert will also feature both pianists in "duet" formation and explore the Classical, Romantic and Impressionist repertoire with works by Mozart, Schubert, Barber and Ravel.
Praised by The New York Times for her "lively, clear-textured and urbane" pianistic style and her "impressive clarity of purpose and a full grasp of the music's spirit," Eleonor Bindman hails from Riga, Latvia. She holds a BA in music from NYU and completed her MA in piano pedagogy at SUNY New Paltz.
Ms. Bindman's recital appearances have included Carnegie Hall, The 92nd Street Y, Merkin Hall and Alice Tully Hall; concerto appearances have included engagements with the National Music Week Orchestra, the Staten Island Symphony, the Hudson Valley Philharmonic, the New York Youth Symphony, and the Moscow Radio and Television Symphony Orchestra.
Classical Archives declared: "Prepare to be surprised" when encountering Ms. Bindman's vast range of musical activity. Lately, she has been focusing on transcribing and performing the music of J.S. Bach. Her Brandenburg Duets, a new arrangement of the six Brandenburg Concertos for Piano-four-hands, was declared "breathtaking in its sheer precision and vitality" by Pianist Magazine, while the Cello Suites for Piano, a new version of Bach's iconic set, made its debut at #7 on the Billboard® Classical Charts. 2022 marked the release of Bach's complete Orchestral Suites for piano duet as well as a solo recording of the 6 keyboard Partitas.
A passionate music educator, Eleonor conducts online workshops for adult amateur pianists focusing on efficient practicing, score analysis and memorization.  She also created many family-friendly @Classical4Kids playlists available on Spotify and Apple Music.
Website:  https://eleonorbindman.com
YouTube: https://www.youtube.com/@EleonorBindman/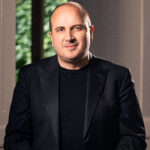 Lorenzo Marasso is an impassioned and sympathetic conductor, concert pianist, chamber musician, educator and radio host. Dubbed, by Mexican-American pianist Ana Cervantes, the "king of repertoire", Lorenzo's creative and intrepid programming spans centuries and continents, often revealing lesser known masterpieces and rarely performed arrangements.
Lorenzo's performances have been broadcast in numerous media outlets, including Seattle's 98.1 Classical King FM and NPR. In 2021 Lorenzo founded the Seattle Chamber Orchestra and is serving now as the ensemble's music director. In the same year he also started hosting a weekly radio program called Dress Rehearsal on 107.3FM KBFG Seattle.
Equally inspired by contemporary music, Lorenzo has commissioned and performed world premieres of new works by several international composers who have written and dedicated pieces to him. Lorenzo's on-going collaboration with Los Angeles-based composer, Anne LeBaron, whose pieces for "speaking pianist" offer a new way of interaction between performance and acting, led him to commission the writing of a new piece titled Partizan, as part of her projected series The Well-Read Clavier, using fictional texts by Italian novelist Beppe Fenoglio, which was premiered at the Alba Music Festival in Italy, in 2018. In July 2020 he completed the Invention Project, a commission of new pieces for piano inspired by J.S. Bach's Inventions and Sinfonias.
From 2012 to 2016 Lorenzo, while in Los Angeles, was Music Director of String Orchestra Project, an ensemble devoted to performing the chamber orchestral repertoire with no boundaries of styles or combination of players. Under Lorenzo's baton and artistic directorship, the group has presented a regular season of concerts featuring repertoire spanning from J.S. Bach and W.A. Mozart to P. Hindemith and S. Reich. In 2015, SOP was invited to accompany the winners of the Derek Jones Piano Competition in a gala concert, which Lorenzo conducted, at Thayer Hall in Downtown Los Angeles.
Lorenzo was born in Torino, Italy and graduated from the Conservatorio di Milano in 1994. The same year, he enrolled in the postgraduate program at the Royal Academy of Music in London, where he also studied orchestral conducting. In 1996, he participated in the Park Lane Group Young Artist Series performing at the Southbank Centre in London, a solo recital of contemporary compositions by Paul Patterson, James Macmillan, John McCabe and Nimrod Borenstein. Lorenzo's commitment to performing contemporary works led him to participate in the Valentino Bucchi Piano Competition in Rome, Italy, where he was a prize winner. Further engagements included performing the UK premiere of Keith Jarrett's Sonata for Violin and Piano at the Hatherleigh Festival as well as works by Nigel Clarke and John McCabe in the presence of the composers.
Lorenzo currently lives in the Seattle area where he continues his activity of solo, chamber musician and educator and enjoys collaborations with the University of Washington and Seattle University.
Website https://www.lorenzomarasso.com
YouTube Channel https://www.youtube.com/@lorenzomarasso7525/videos
Seattle Chamber Orchestra https://www.seattlechamberorchestra.org
Recordings Music for Two Pianos https://open.spotify.com/playlist/72lYagUga8CwH3S1qETAmo?si=7dd85d5702f94851
Inventions and Sinfonias https://open.spotify.com/playlist/5VX3C5GphxFoRApVnEKbTY?si=a94a31f863674faf
The Seven Last Words https://open.spotify.com/playlist/3v5B4PutaGZhw3WNYJt6w5?si=07f4166794a14501
Abenteuer https://open.spotify.com/playlist/3YHDod8MXUEhjGvVl3f6QE?si=802a68fe0a084a5b
Radio Show "Dress Rehearsal" live on 107.3 KBFG Seattle http://fulcrumcc.org/listen
Radio Show "Dress Rehearsal" Spotify Archive https://open.spotify.com/show/3Pc1lreYBZhDUhaNFthzI8?si=98c7163b6dbd4826