Concert Footage of Genesis & Phil Collins
Concert Footage of Genesis & Phil Collins
Daryl Stuermer will talk about his experiences touring the world since 1978 with Genesis & Phil Collins, including Phil Collins recent "Not Dead Yet" tour in 2018 & 2019. He'll show excerpts from the 2007 DVD "When in Rome" as well as footage from Phil Collins' "Live in Monteux" and clips of The Daryl Stuermer Band. It will be an informal story-telling format with behind the scenes stories from the road, followed by a Q & A.
Solo Concert: "Up Close with Daryl Stuermer"
Daryl Stuermer of Genesis & Phil Collins will perform a solo concert with his "MacBook Pro Band." You will experience an eclectic mix of his melodic, jazz-rock-fusion solo compositions, as well as rocking out with some of his favorite songs and stories from the Genesis years.
Music Inspiration
Songs, stories and fun facts about how different sounds are created on the electric guitar. Hear famous riffs and licks from the 1960's to the present. Informal Q & A format.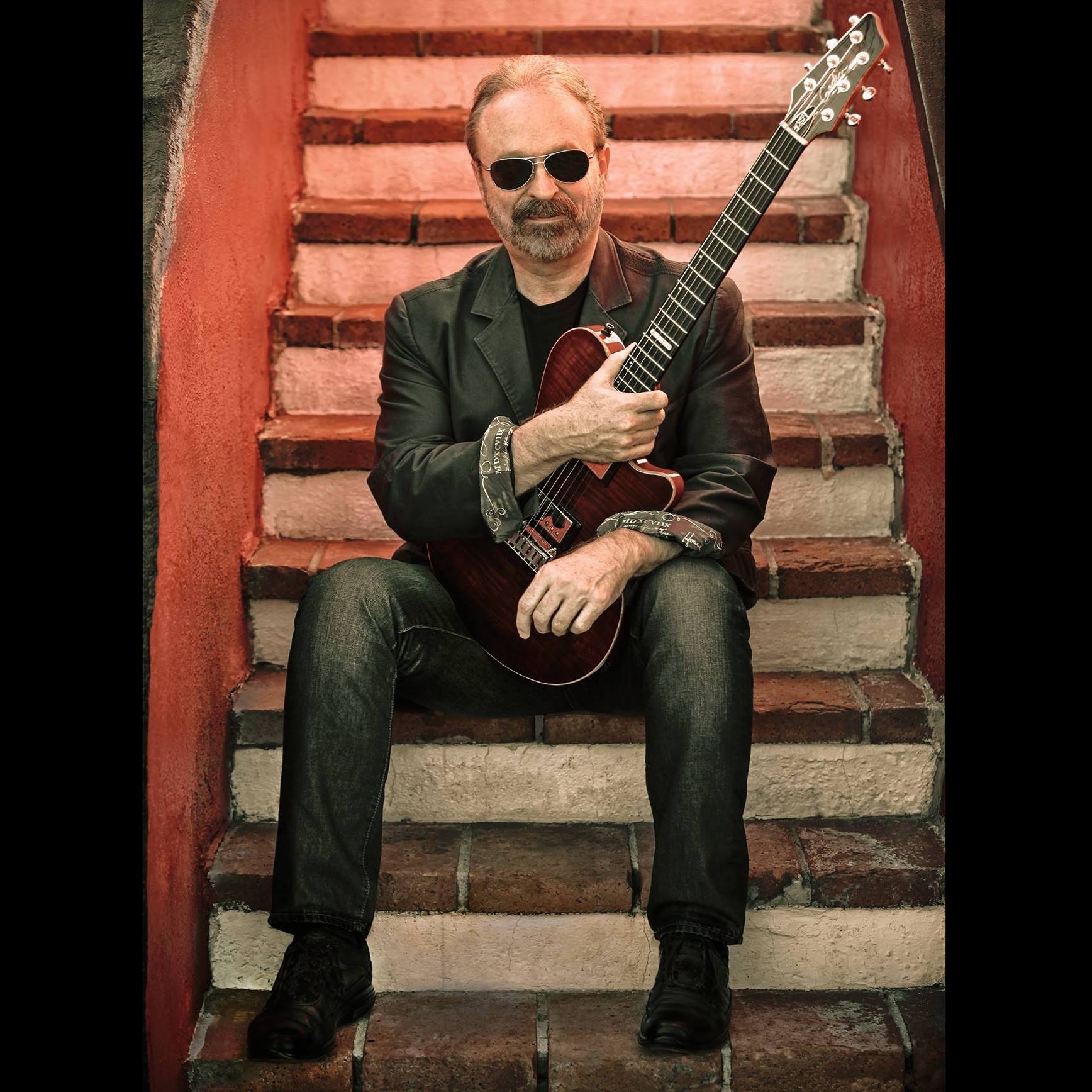 Virtuoso lead guitarist Daryl Stuermer of the super-group Genesis and Phil Collins has been touring the world to sold-out crowds since 1978, creating the signature guitar sound of the Phil Collins mega hits "In the Air Tonight" and "Easy Lover."  As co-writer of the Phil Collins 1989 Grammy Award Winning, "Something Happened on the Way to Heaven," Stuermer continues to write music for his eight solo albums of original music and cover his favorite Genesis songs along the way. Daryl's version of "Behind the Music" includes stories of performing an intimate concert for Charles & Dianne at Buckingham Palace in the 80's to rocking out before an audience of 500,000 for the 2007 live Genesis DVD entitled "When in Rome." Daryl's unique perspective of the music business is entertaining and informative with lots of classic rock music from the 80's & 90's.The photo is the back cover of Daryl's most recent  CD "Breaking Cover" released in 2016. On the Web: darylstuermer.com