Nic McGegan, renowned as a specialist in music of the baroque and classical eras, will be joined by violinist Lev Polyakin and flutist Martha Aarons for an evening featuring music by Bach (J.S. and C.P.E.), Handel, Vivaldi and more. Nic will regale us with his always sparkling repartee about the composers, styles and customs of the period.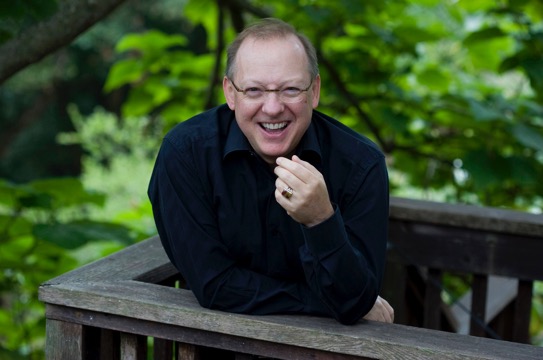 Nicholas McGegan, Conductor.  Music Director, Philharmonia Baroque Orchestra and Chorale Principal Guest Conductor, Pasadena Symphony
As he embarks on his sixth decade on the podium, Nicholas McGegan — long hailed as "one of the finest baroque conductors of his generation" (The Independent) and "an expert in 18th-century style" (The New Yorker) — is recognized for his probing and revelatory explorations of music of all periods. The 2018/19 season marks his 33rd year as music director of Philharmonia Baroque Orchestra and Chorale and he is also Principal Guest Conductor of the Pasadena Symphony.  Best known as a baroque and classical specialist, McGegan's approach— intelligent, infused with joy and never dogmatic — has led to appearances with many of the world's major orchestras. At home in opera houses, McGegan shone new light on close to twenty Handel operas as the Artistic Director and conductor at the Göttingen Handel Festival for 20 years (1991-2001) and the Mozart canon as Principal Guest Conductor at Scottish Opera in the 1990's. At the same time, he was principal conductor of the Drottningholm Opera in Sweden.  McGegan's prolific discography includes more than 100 releases spanning five decades. Having recorded over 50 albums of Handel, McGegan has explored the depths of the composer's output with a dozen oratorios and close to twenty of his operas. Under its own label, Philharmonia Baroque Productions (PBP), Philharmonia has released almost a dozen acclaimed albums of Handel, Scarlatti, Vivaldi, Brahms, Haydn, Beethoven, and more. Since the 1980s, Nic has released more than 20 recordings with Hungary's Capella Savaria on the Hungaroton label, the latest being Haydn's Symphonies 79, 80, and 81. A new album of early horn concertos was released on BIS in spring of 2018, with McGegan conducting the Swedish Chamber Orchestra along with soloist Alec Frank-Gemmill.  English-born Nicholas McGegan was educated at Cambridge and Oxford. He is an honorary professor at the Georg-August University in Göttingen and also was given an honorary Doctorate of Music at the San Francisco Conservatory of Music. In 2010, he was made an Officer of the Most Excellent Order of the British Empire (OBE) "for services to music overseas." He also was awarded the Verdienstkreuz (am bande) from Niedersachsen (Germany) in 2011.  In 2016 he was the Christoph Wolff Distinguished Visiting Scholar at Harvard and is a frequent visitor to Yale. Visit Nicholas McGegan on the web at www.nicholasmcgegan.com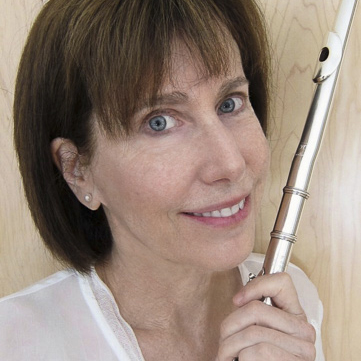 Martha Aarons' professional career began with her appointment as principal flute of the North Carolina Symphony. Subsequently she played with the Cleveland Orchestra for 25 years.  After becoming a freelancer in 2006, she performed often with the Philadelphia Orchestra. During this time she also appeared as guest principal flute with the Metropolitan Opera, Minnesota Orchestra, Milwaukee Symphony, San Diego Symphony, Baltimore Symphony, Mostly Mozart Festival, Jakarta Sinfonia, and with the World Orchestra for Peace. Ms. Aarons served as Artist Faculty with the Aspen Music Festival for 19 years, and has participated in the Grand Teton Festival in addition to festivals in Cuba and Italy.  Among her teaching credits are the Cleveland Institute of Music, Duke University, University of North Carolina at Chapel Hill, Oberlin College, Skidmore College and Shanghai Conservatory. In 2002 she was guest assistant professor at the Eastman School of Music.  She has been soloist with the Cleveland Orchestra, North Carolina Symphony, Aspen Chamber Symphony, and Ohio Chamber Orchestra. In 2003 Ms. Aarons performed the Aspen Music Festival premiere of the Flute Concerto by Christopher Rouse.   Her first CD, The History of the Tango, is recorded on the Azica label. It additionally features pianist Frances Renzi and Grammy-winning guitarist Jason Vieaux.  She is also featured in an album entitled "Last Silence" with violinist Lev Polyakin and pianist Frances Renzi, released by Azica in February 2021.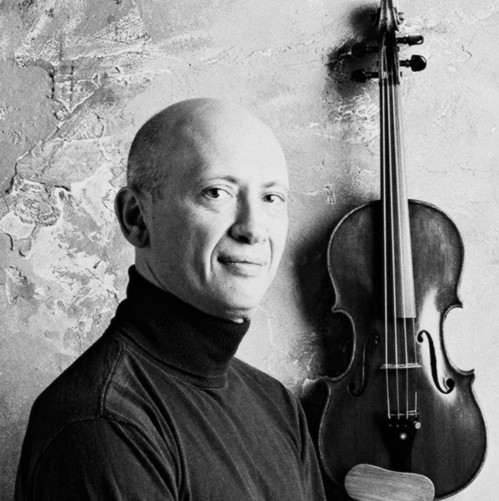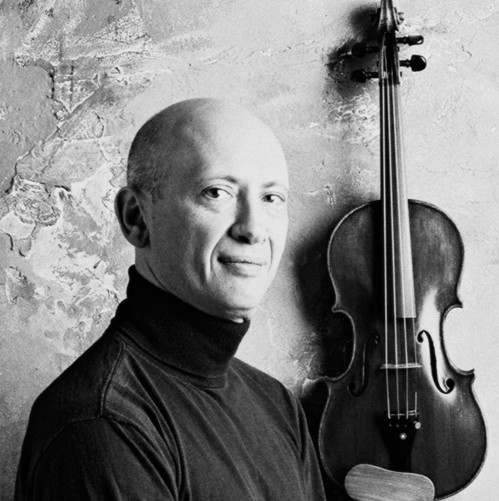 Lev Polyakin was appointed co-concertmaster of the Moscow Chamber Orchestra at age 21. In that position he was regularly featured as soloist. In the U.S. he served as assistant concertmaster of the Cleveland Orchestra, as well as concertmaster of the American Academy of Conducting in Aspen Music Festival. He has also performed in festivals in Italy and Cuba.   Lev has won several prizes in international violin competitions, including the Beethoven Prize in Carl Flesch in London,  and Gold Medal and Special Prize in Brescia, Italy. In addition to his solo performances with the Moscow Chamber Orchestra, he has appeared as soloist with the London Mozart Players, Royal Philharmonic, and Cleveland Orchestra. Recording credits include Melodia, BBC, National Public Radio, and Decca. He is prominently featured on an album entitled "Cafe Music" comprising chamber music by Paul Schoenfield, which was nominated for a Grammy.  Lev has a special interest in jazz and has recorded three CDs with his group "Russian Blue." The albums are entitled Russian Blue, The Other Side of the Road, and Christmas Kaleidoscope.  He is also featured in an album released by Azica Records in February 2021, entitled "Last Silence", with flutist Martha Aarons and pianist Frances Renzi.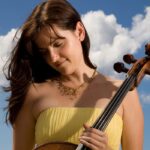 A native of Orlando, Florida, cellist Joanna Morrison completed her Bachelor of Music and Master of Music Degrees at Boston University studying under Leslie Parnas and George Neikrug. In 2007 Ms. Morrison won a position in the Honolulu Symphony and served as principal cello of the Hawaii Symphony from 2012 to 2015. Concert tours have taken Ms. Morrison to Japan, Taiwan, Singapore and South Korea as well as much of Europe and the United States performing under conductors including Zubin Mehta, Esa-Pekka Salonen, Leonard Slatkin, David Zinman and Manfred Honeck.  Joanna was an acting member of the San Diego Symphony from 2016-2020.  An avid chamber player, Ms. Morrison has collaborated with artists including Jon Kimura Parker, Chee-Yun Kim, Joyce Yang and Thomas Sauer and has studied under members of the Guarneri and Juilliard Quartets. While in Hawaii, Ms. Morrison was a member of Chamber Music Hawaii's Galliard String Quartet and the Ebb and Flow Arts modern ensemble. She has received fellowships to summer festivals around the world including Aspen Music Festival, National Orchestral Institute, AIMS in Graz, Austria, International Festival Institute at Round Top, Blossom Music Festival, Cascade Music Festival and Verbier Festival where she served as principal cellist for the world tour with Charles Dutoit and Martha Argerich.  Joanna Morrison resides in San Diego with her husband, violist Ethan Pernela, their daughters, Zoe and Madeleine, and their dog Mochi.