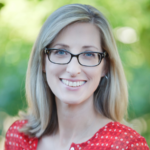 Cathy Fisher's passion is teaching others how to prepare delicious, health-promoting, plant-based (vegan) meals that are free of salt, oil, and sugar. She is the creator of StraightUpFood.com, a blog offering free recipes and information on eating a whole-food, plant-based diet.
Cathy is a cooking instructor with the McDougall Program and TrueNorth Health Center (both in Santa Rosa, California), and has been teaching cooking classes since 2010. Cathy's style of teaching is very approachable and friendly, and her classes are fun and inspiring. She began eating a plant-based diet in 1999 in an effort to avoid dairy foods, which she did not easily tolerate.
In 2016 Cathy published her first cookbook, Straight Up Food: Delicious and Easy Plant-based Cooking without Salt, Oil or Sugar. All of the recipes in the cookbook call for 100% plant foods: vegetables, fruits, whole grains, legumes, nuts and seeds, and contain no animal-derived ingredients: meat (beef, pork, fowl, fish, or seafood), eggs, honey, or dairy products (cow's milk, cream, butter, cheese, or yogurt). Recipes also emphasize the use of unprocessed foods, are easy to make, and call for easy-to-find ingredients. The book has a spiral, lay-flat binding, as well as nutritional information for all recipes, and lots of color photos throughout!
We offer a 3.5-hour-long demo class on Tuesdays at 4:00PM for $95.00 + tax. For more information and registration, please click here.