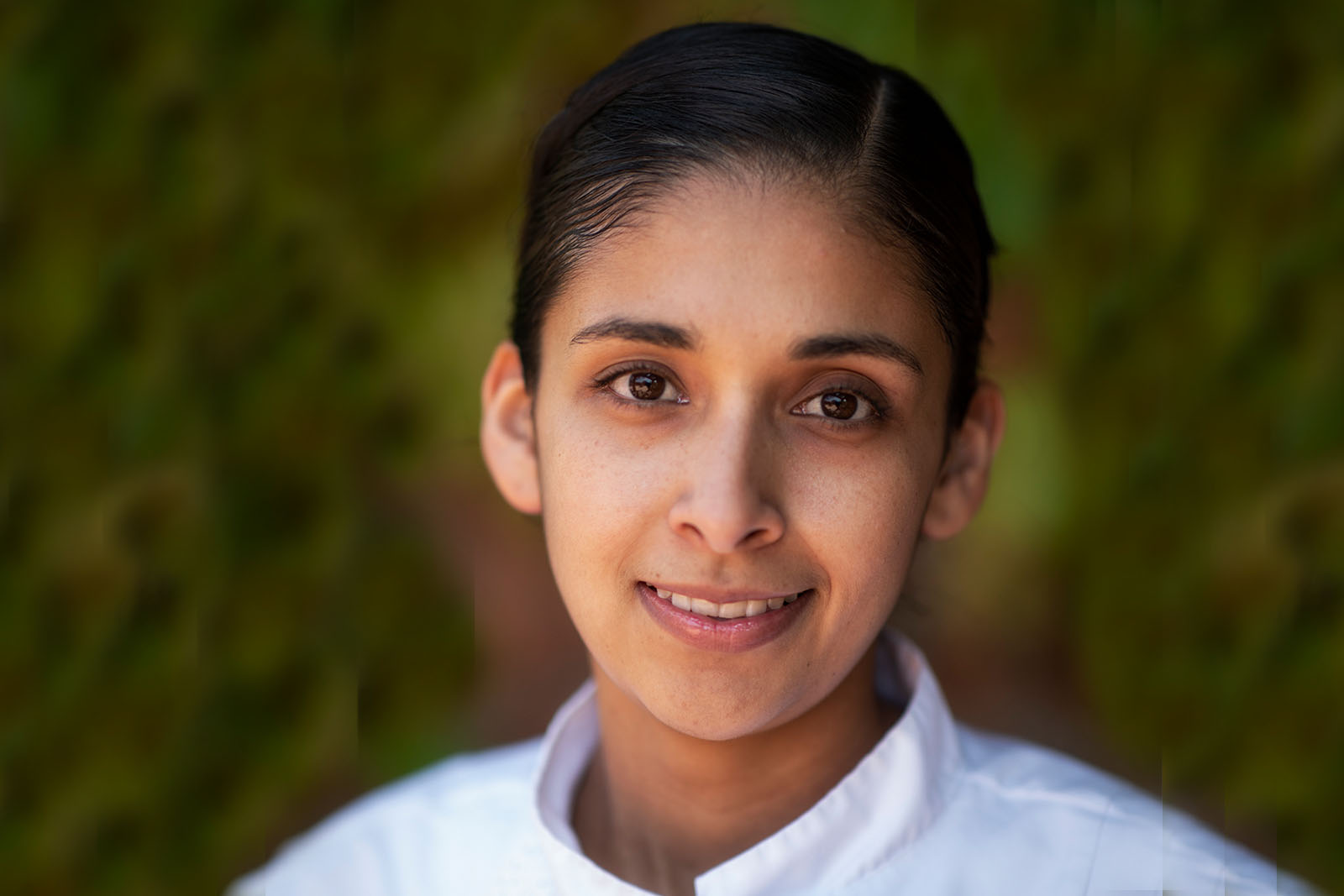 Born and raised in Northern Baja, always curious about tradition, food, and service. When it was time to choose her professional path, it was easy to pick a career in the culinary industry. While starting her career Chef Reyna the opportunity to work as a hostess in the Dining Hall of Rancho La Puerta, and thanks to this part-time job she saved some money to travel to Lyon and intern for Chef Philippe Gauvreau when he managed a two Michelin Star restaurant.
After graduating from the Culinary Art School in Tijuana, she earned a scholarship from Fundación Turquois and earned a Pastry major in Monte-Carlo, where he met her husband Chef Marcelo Hisaki, Executive Chef and owner of Restaurante Amores and Mexican competitor for the culinary Olympics Bocuse d'Or.
After returning to Mexico, Reyna had the opportunity to work with Chef Denise Roa at La Cocina Que Canta and learned a lighter and healthier way of cooking. She fell in love with the amazing produce from Tres Estrellas Garden, and a couple years later she had the opportunity to lead Rancho La Puerta's Kitchen as Executive Chef.
We offer a 3.5-hour-long demo class on Tuesdays at 4:00PM for $95.00 + tax. For more information and registration, please click here.