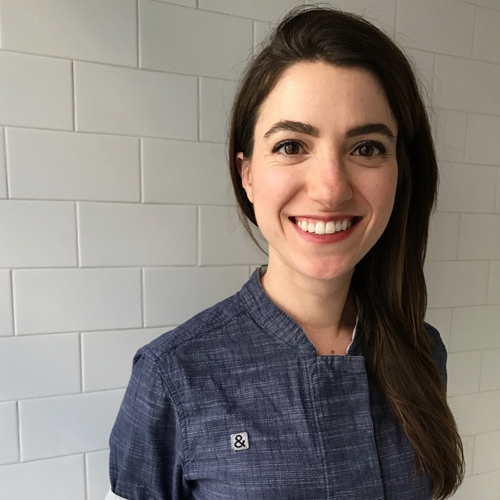 Natasha Feldman is a classically trained Personal Chef and Culinary Instructor living in Los Angeles CA. Her cooking style features healthy, seasonal Mediterranean cuisine inspired by the farm to table movement. She specializes in providing clients with simple, fresh and family-friendly meals that are delicious and diet friendly. She frequently tailors recipes for gluten-free, low glycemic, low sodium and dairy-free diets.
Natasha was the Southern California culinary director for Miele USA, conducting live demonstrations in their Beverly Hills showroom and at national conventions, in addition to teaching all of their cooking classes in Southern California. Additionally, Natasha runs a digital production company specializing in food content. Her show, Cinema & Spice, was picked up by Yahoo soon after it launched. It became the most-watched series in their digital entertainment division and was nominated for a Webby. She has appeared live on TV as a featured chef, both nationally on The Steve Harvey show and locally on the morning news. Natasha has worked as a freelance recipe creator for Yahoo, as well as with corporate clients including Kraft, Le Creuset, Green & Blacks Chocolate, KitchenAid, Lifetime Television, Huffington Post, AOL, and Warner Brothers.
Natasha has been coming to the ranch since she was 15 and is thrilled to be here to teach!
Natasha offers three hands-on culinary experiences, 3.5 hours each, during which you will enjoy preparing your own meal along with fellow cooks. Classes take place at La Cocina Que Canta, our culinary center on Tuesday, Wednesday and Thursday at 4pm. For more information and registration, please click here.