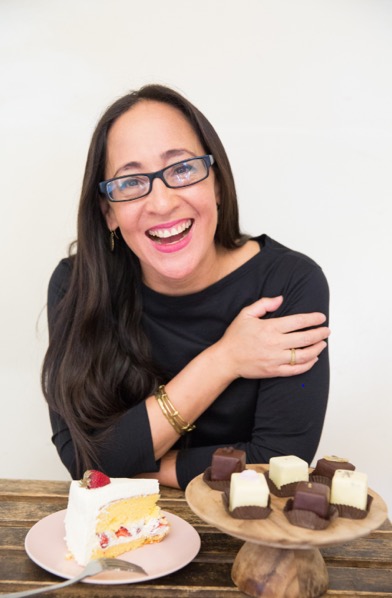 Valerie Gordon's business acumen and warm, entertaining charm lend themselves to her extensive brand, including the flagship retail boutique Valerie Confections in South Silverlake, a café and bakery showcasing her savory prowess in Echo Park, and a third concept to open in 2019 in the Valley Country Market in Woodland Hills.
The celebrated Los Angeles chocolatier—and James Beard Finalist cookbook author for 2013's Sweet—embraces a philosophy of telling compelling stories through flavor by ensuring every dish remains approachable, with nuanced interpretation. Gordon founded the confectionary in 2004 with her partner Stan Weightman Jr., and eventually guided Valerie Confections to become one of the nation's most highly acclaimed boutique chocolatiers.
Gaining recognition from national media outlets, TV networks, marquee food festivals, Gordon continues to push the boundary of her artisanal confections by collaborating with innovators in fields spanning fashion, design, and sustainability. Her versatile culinary knack includes handmade chocolates, preserves, historic California cakes, savory delights, and a new frontier involving nationally praised grilled desserts. An active community member, Gordon participates in organizations and events including L.A. Loves Alex's Lemonade, Planned the Parenthood Los Angeles Food Fare, No Kid Hungry, and others.
Chef Valerie Gordon offers three hands-on culinary experiences, 3.5 hours each, during which you will enjoy preparing your own meal along with fellow cooks. Classes take place at La Cocina Que Canta, our culinary center on Tuesday, Wednesday and Thursday at 4pm. For more information and registration, please click here.