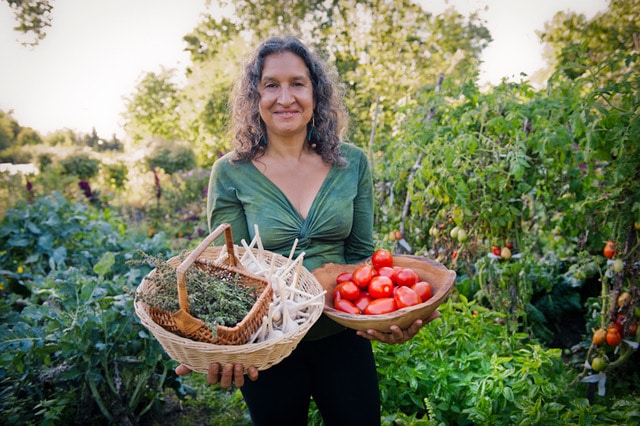 For over 30 years, Leslie Cerier, "The Organic Gourmet," Farm to Table Chef has been teaching culinary nutrition and hands-on vegetarian cooking for health and vitality.
Leslie is also a renown author of cookbooks and a popular TV Chef, Motivational Speaker, Recipe Developer and trains chefs worldwide.
She focusing on eating local, seasonal, organic foods that are not just good for you, but also pleasurable, delicious, and good for the planet.
She invites you for a Gourmet Getaway into her beautiful natural home in Shutesbury MA to share all that she has gleaned from her lifelong pursuit of health and happiness. www.lesliecerier.com
Chef Leslie offers three hands-on culinary experiences, 3.5 hours each, during which you will enjoy preparing your own meal along with fellow cooks. Classes take place at La Cocina Que Canta, our culinary center on Tuesday, Wednesday and Thursday at 4pm. For more information and registration, please click here.