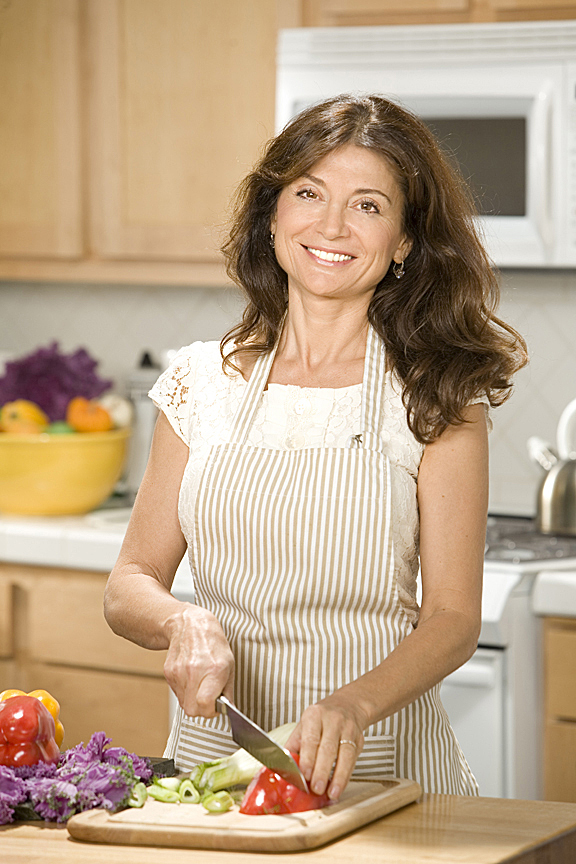 Dahlia Haas is a renowned cooking teacher, writer, food stylist and photographer in Los Angeles and on the Hawaiian Islands. She writes seasonal stories with recipes called "Cooking Fresh" printed in the award-winning magazine Edible Hawaiian Islands.  Dahlia travels extensively creating recipes for the magazine and her cooking school in Beverly Hills, The All Seasons Cooking School, established in 1996.
Her recipes have garnered awards from Bon Appétit and she is a contributor to Bon Appétit cookbooks. She has taught at a number of local cooking schools to include, William Sonoma, The Chez School of Cooking, The Cooking Connection and The New School of Cooking. Dahlia began her cooking career as an event planner, chef, and caterer in Los Angeles. With more than twenty years of experience in the food industry, she recently received The Berlin award for an outreach program instructing adults. Her inspiration comes from seeing students enroll in her classes as amateurs and leaving as dedicated cooks.
Dahlia is a member of the International Association of Culinary Professionals and The Women's Restaurant Professionals. Her blog Chef Hula.com chronicles her experiences and showcases original island-style Hawaiian recipes and the ever-changing food scene in cosmopolitan Los Angeles.
Dahlia offers three hands-on culinary experiences, 3.5 hours each, during which you will enjoy preparing your own meal along with fellow cooks. Classes take place at La Cocina Que Canta, our culinary center on Tuesday, Wednesday and Thursday at 4pm. For more information and registration, please click here.