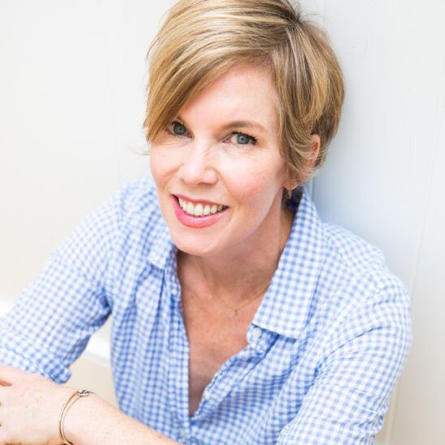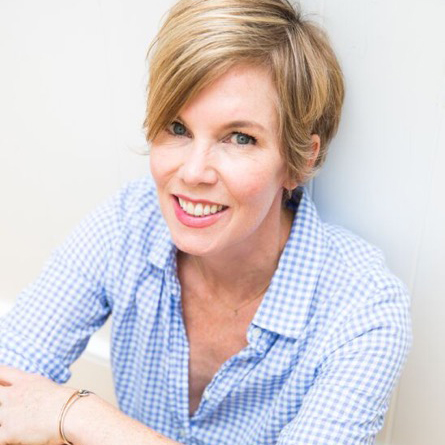 Katie Sullivan Morford is a food writer and registered dietitian with a passion for bringing good food and good nutrition to the plate. She is the author of two cookbooks: Rise & Shine: Better Breakfasts for Busy Mornings and Best Lunch Box Ever. Her third book, PREP, designed for teens and college students, comes out in April of 2019. Katie has written and developed recipes for a number of publications, including Real Simple, Family Circle, Parents, Self, the San Francisco Chronicle, and the New York Times. She is also the voice behind the popular blog Mom's Kitchen Handbook, which features recipes, nutrition advice, and weekly meal plans for busy families. Katie has an undergraduate degree in English literature along with a Master's Degree in Clinical Nutrition from New York University. She lives in San Francisco with her husband and three daughters.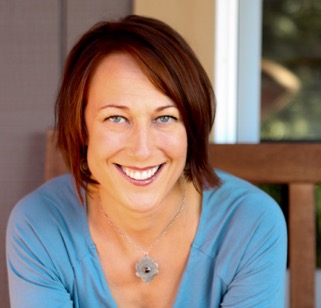 Lia Huber's first book NOURISHED: A Memoir of Food, Faith and Enduring Love (with recipes) recounts the world-roaming search for sustenance that healed her body, shaped her faith, and defined her life's calling.It was named a Buzzfeed book of the year, and called "[A] charming foodie's travel memoir…" by the New York Times.
Huber is also the founder and CEO of NOURISH Evolution (nourishevolution.com), for which she was named Entrepreneur of the Year in 2012 by the International Association of Culinary Professionals, and Cook the Seasons (cooktheseasons.com), a subscription-based real food community and online menu planner.
Over the last 20 years, Huber has been widely-published as a writer and recipe developer for Cooking Light, Better Homes & Gardens, Eating Well, Prevention, and more. She also teaches and speaks at spas, churches, and corporations on real food, deliberate living, and purposeful pursuit. Lia appears frequently on television, including ABC-TV in San Francisco and LiveWell Network.
Lia has an MBA from the University of Florida, a BA in Communications with a minor in French from Tulane University, and has studied at the Sorbonne in Paris and the Culinary Institute of America Greystone in Napa Valley. She has also served on the board of Slow Food Sonoma County and as the Chair of the Food Writers, Editors and Publishers section of the International Association of Culinary Professionals.
She lived in New York, New Orleans, Paris, Greece, Costa Rica and San Francisco before putting down roots in California's wine country with her family.
Katie and Lia offer two hands-on culinary experiences, 3.5 hours each, during which you will enjoy preparing your own meal along with fellow cooks. Classes take place at La Cocina Que Canta, our culinary center on Tuesday and Thursday at 4pm. For more information and registration, please click here.