Rancho La Puerta offers many new doors for you to open – new experiences to engage your body, mind and spirit. Will the memories you take home truly make a difference? Leslie Zann's did; and she'll share how yours can too through her humorous, high-stakes stories of opening doors to new challenges, and finding new and enduring strength to meet them.
With the holiday spirit flourishing at the Ranch, Leslie will inspire you to focus on all the positive ways you can take action to design your life today – and expand your vision for the future.
"Gratitude makes sense of our past, brings peace for today, and creates a vision for tomorrow". ~ Melody Beattle
Extreme Exposure
What brings you to Rancho La Puerta this holiday week? Are you hoping to relax, to refresh your frazzled mind, restore your weary body and renew your flagging spirit?
Leslie found that and much more at Rancho La Puerta – experiences that transformed her life in ways she never imagined. In this program, she shares unforgettable, thought-provoking, and also hysterical stories that will open your eyes to the magical gifts of the Ranch so you can harness them to continue transforming your life long after you've left. Your visit will abound with fresh gratitude and life-altering possibilities — if you just know where to look and are ready to take advantage of them.
Don't miss out on what's calling you to be here at the Ranch this week and the gift of lasting transformation it can give you.
Outrageous Courage
"Sometimes in life, extraordinary circumstances may force us to temporarily put our dreams on hold. The most important thing is to never lose sight of that dream, no matter what punches life may throw in our way." ~ Marlo Thomas
It takes courage to confront the uncertainties that lie between where you are and where you want to be – often Outrageous Courage. Leslie recounts unforgettable personal experiences that taught her powerful strategies for breaking through the barriers of fear and limiting beliefs. For Leslie to share these experiences is still a test of courage for her, so you'll feel the high energy of her personal example. And you'll leave not only empowered to go courageously after your own dreams, but inspired to step up and take action like never before.
Craft a Compelling Vision
"There are people who put their dreams in a little box and say, 'Yes, I've got dreams, of course I've got dreams.' Then they put the box away and bring it out once in a while to look in it, and yep, they're still there." ~Erma Bombeck
Don't be one of those box people! In this fun and unforgettable session, Leslie will take you through a Vision Quest where you'll expand your dreams, create an inspiring and detailed vision for each area of your life, and design a plan to get there. You'll leave the Ranch confident and eager to lead a renewed life with truly unlimited possibilities.
Choose to be a Champion
"If you're a champion, you have to have it in your heart." ~ Chris Evert
What separates the wannabe champions from the Gold Medal, First Place, Record Breaking Champions? As you witness these powerful and inspirational stories of athletic achievement by both women and men, you'll learn their secrets to harnessing the Champion Mindset. If you are ready to make a shift – to create a Championship Season in any area of your life – then join Leslie to discover and unleash your Inner Champion.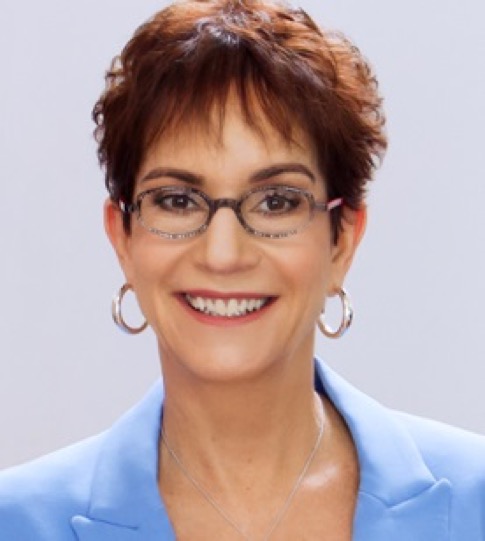 Leslie Zann, CSP is a master at showing people how to recognize, explore and live their true and limitless potential. To thousands of audiences, Leslie has revealed proven strategies for detecting hidden self-doubts and limiting beliefs; then replacing them with a courageous mindset and a skill set that unlocks the door to exponential growth and achievement. As a highly sought-after international speaker, trainer and business coach, Leslie challenges people to "be willing to see things differently" and step into their Outrageous Courage to live a life of truly unlimited possibilities.