Día de Los Muertos/ Day of the Dead Art Festival
The Day of the Dead is rooted in centuries of Aztec culture.  It is a celebration to honor the dearly departed.  It's believed that during this time the spirits of the departed come back to visit the living.
Spend the afternoon at our Day of the Dead Art Festival, which includes:
 La Catrina Exhibit, by Luisa McCarthy.  La Catrina was originally created by Jose Guadalupe Posada and later named and painted by Diego Rivera in one of his murals.  It became an iconic figure in the Mexican culture representing death and the way Mexicans embrace it.
Workshop: Creating a traditional paper Niche, with Luisa McCarthy
Bazar del Sol's artisan display
Face Painting
Tim Hinchliff's exhibition
Mexican bites and hot punch.   All invited!
As a way to welcome the spirits, many families create altars. You will see Rancho La Puerta's Altar in the Dining Hall prepared yearly by José Guadalupe Flores, Ph.D. and students from Tijuana. Professor Flores will talk about the celebration followed by an Aztec dance.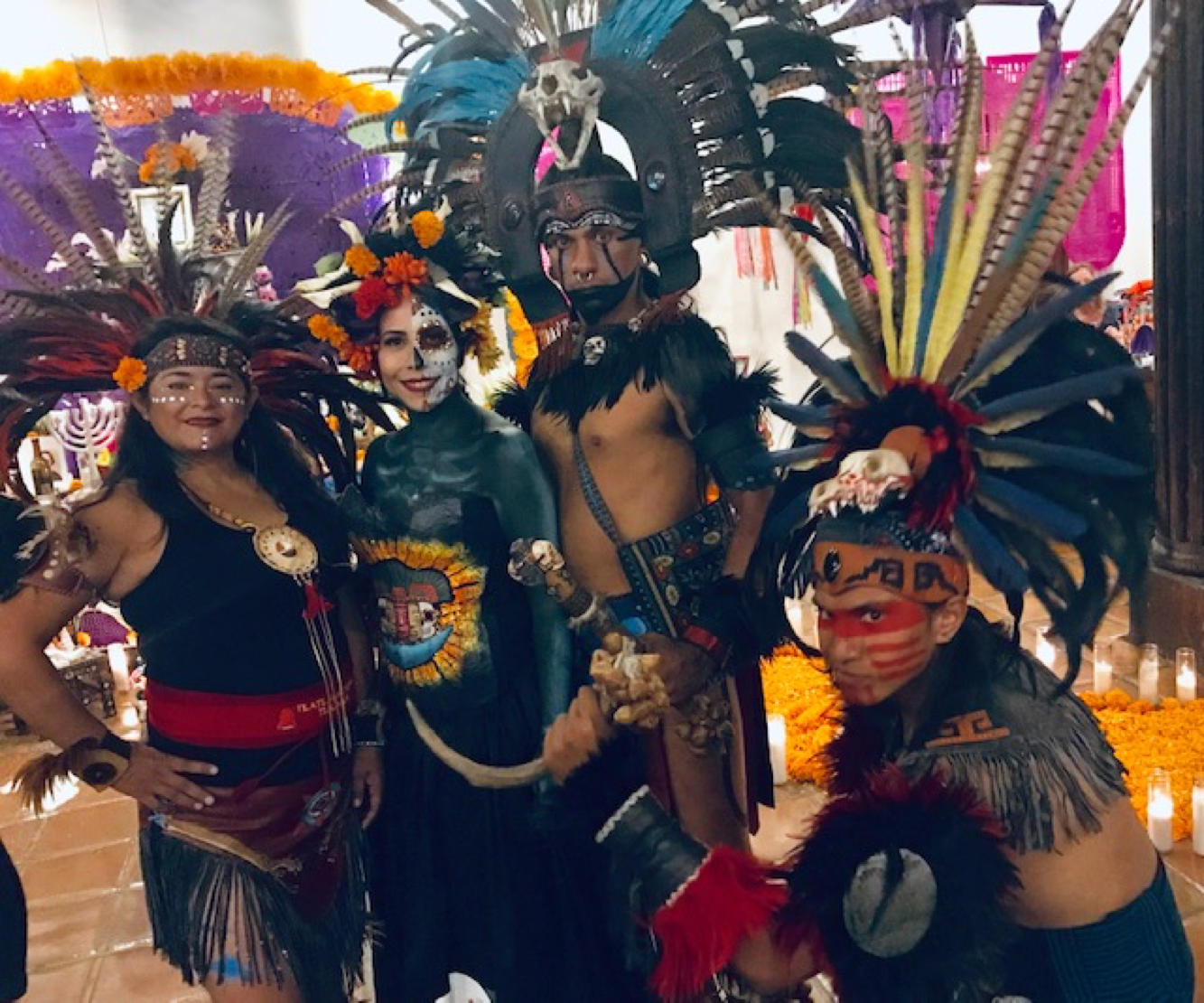 Luisa McCarthy is the Director and Producer of the largest traditional Día de los Muertos celebration in San Diego County.   Luisa grew up traditionally celebrating Día de los Muertos in her hometown of Mexico City.  Her passion has been to attend similar celebrations in other cultures around the world.  Although Luisa has a master's degree in Business Management from the University of Redlands, her heart is in community service.  She is proud to have initiated an authentic Día de los Muertos celebration which she hosts yearly at La Vista Memorial Park, a 40 acre park that provides the community a place to acknowledge and celebrate loved ones in a cemetery consistently mindful of the souls who rest there.  Everything she does is undertaken with the highest level of respect and honor.  She has honed her skills of organizing events from her continued education in the Event Management Certification Program at the University of San Diego.  As co-owner of La Vista, she is able to pull out all the stops for her beloved Día de los Muertos celebration.  This celebration was inspired by the loss of her father, Julius E. McCarthy, laid to rest in Valle Las Palmas cemetery, Tecate, B.C. Mexico.  She now brings this celebration to Rancho La Puerta to share with guests and her Ranch family.