Experience greater joy in the journey, daily celebrations, and practical tips for self-care and magical mindfulness.
Living a Lighter Life
We have the power to put a bigger design on our lives than we were taught. In our program, you will learn three simple steps to literally lighten your load and look with new eyes. You will experience the magic of being grounded and out of your head. And most importantly, you will learn to live with the mindset of the expectation of miracles and truly lighter skip in your step. It's there for you….
The Practice of Being Present
Life gets busy, and we get lost. When we get lost, we forget how powerful we are. Learn uplifting tools to adopt in-the-moment mindfulness and embrace the power of designing your priceless life.
The Power of Being Positive
When we are present, we know what stories we are listening to in our head, we hear which station is playing, and most importantly, we have the power to shift the narrative and change the station. Every thought holds a vibration. Learn tools to help you go from the critic to the encourager and expense the lightness that will follow.
The Loving of Being Loyal
Being loyal means I am practicing being present and embracing being positive. This magical mindfulness and personalized self-care plan will truly transform your journey. Everyday miracles will be a way of life. Your breaths will be deeper, your heart lighter, and your steps will turn into saunters.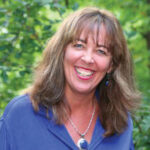 Elizabeth Trinkaus' greatest passion is designing and delivering impactful wellness programs. She is the founder and CEO of Pinnacle View, a life enrichment company. In addition, Elizabeth is an international speaker, author, and life coach and has inspired audiences for over 25 years.
Other Creations:
Podcast Host of Enough Already! Yes, You Are
Author of Enough Already! Yes, You Are
Co-author of Conversations on Success – Mark V. Hansen and Deepak Chopra
Co-author of Success Simplified – Stephen Covey
Executive Coach / Speaker — Cisco Systems
Columnist for American Spa Magazine — creative ideas that motivate employees
Wellness Program Designer and Presenter — customizing soul-inspiring getaways