Laura Palmer, who became an award-winning journalist and author, would not have achieved what she did without embracing the unexpected life which led her to places beyond her imagining. She planned on going to law school to get Black Panthers out of jail, but two months after graduating from Oberlin College where she had been an anti-war protester and activist, Palmer found herself in Saigon where she worked as a freelance reporter two years during the final years of the war. At 25, she was in one of the last helicopters leaving Saigon and wrote a long, first-person feature article for Rolling Stone magazine– and that was just the beginning.  Vietnam was one of the last places she ever expected to go but one where she knew she belonged shortly after she arrived. Fast forward 45 years, after a career as a television news producer and author, she is now an Episcopal priest and a pediatric oncology chaplain. In her presentations and workshops, Palmer explores what got her through repeated professional and personal challenges that could never have anticipated.
Embracing the Unexpected Life
Palmer describes the unexpected turning points throughout her career and how she made the most of them—although it wasn't always easy.  She explores the roadblocks that could easily have thwarted her and explains how the challenges in her professional life empowered her in her personal lives and vice versa.  Palmer describes building on the building blocks life hands you.
Workshops:
The Curious Life: Paying attention to the tap on the shoulder
Curiosity as a doorway to the unexpected life
The richness and mystery of curiosity
Why it's often mistaken for courage
Intuition should never be ignored; learn to trust it, but how?
Dangerous Prayer:
Changing careers by trusting in God: risks are involved
When the God I wasn't looking for found me
Why prayer is dangerous: It can change your life unexpectedly six words of Laura's dangerous prayer that led her to graduate school, chaplaincy, and most unexpectedly, to ordination as an Episcopal priest.
But what if I don't pray?  Your way is the right way; authenticity is the key
A conversation about Mortality:
What covering the Vietnam war had to teach about death, survival, and Easter
The grace, and wisdom, Palmer has gained as a chaplain from her dying pediatric cancer patients
How she let go of her fear of dying
Grappling with the pandemic; what it's taken from us and what it's given back
Writing workshop:  Non-fiction and Memoir, and the 55-word story
Taking the plunge: embracing vulnerability and silencing those chattering voices in your head
Questions you need to ask yourself
Getting started: ways you might not have considered
Writing a 55-word story; be prepared to be surprised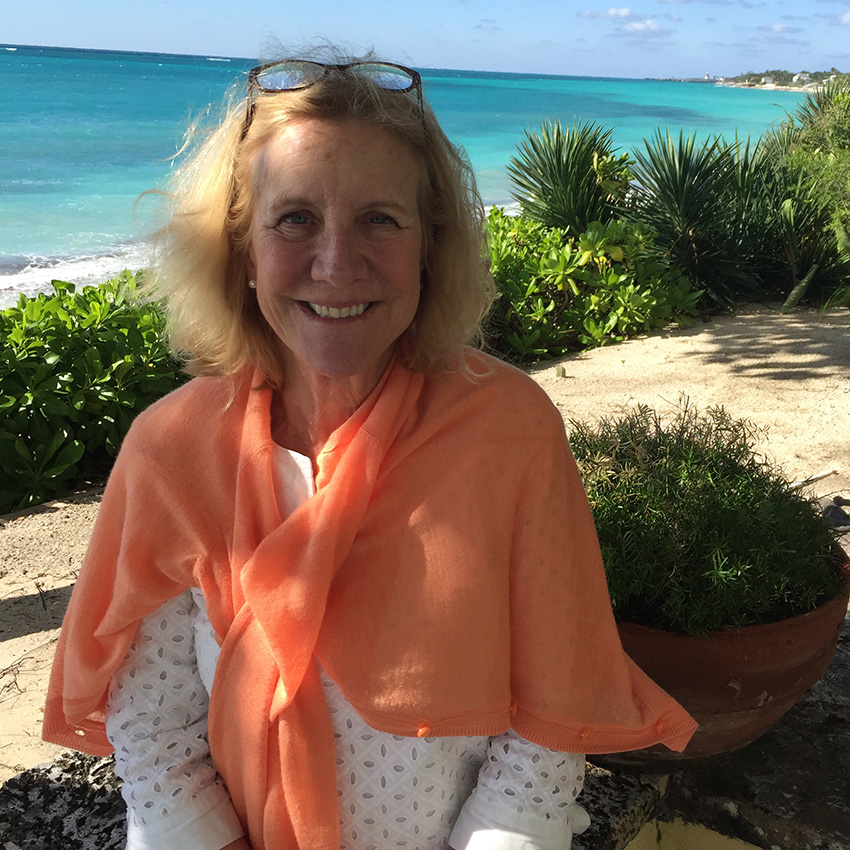 Laura Palmer began her reporting career in Saigon, South Vietnam, two months after graduating from college in 1972, embarking on an unexpected career as a journalist, author, and now, pediatric hospital chaplain and Episcopal priest,  She had been an anti-war protestor before she went to Vietnam with a doctor she met hitchhiking. Palmer went to Saigon for six months but stayed for two years. In her first book, Shrapnel in the Heart, she interviewed people who left letters to those they loved at the Vietnam Veterans Memorial in Washington, DC. Her subsequent books, about pediatric AIDS, incest, and polygamy, have been collaborations with unique individuals who transformed their lives and the world around them through activism, courage and perseverance. Escape, which she wrote with Carolyn Jessop, who fled from a Mormon polygamist cult, was on the NYT bestseller list for eleven weeks. Palmer wrote a syndicated newspaper column about coming to terms with the Vietnam War for two years that was nominated for Pulitzer Prize. She worked as an independent television news producer for ABC News "Nightline" with Ted Koppel for seven years.  In 2009 she graduated from Union Theological Seminary where she did a Master of Divinity degree with a concentration in Psychiatry and Religion. She works as a chaplain at the Children's Hospital in Philadelphia where she covers oncology and high-risk obstetrics. In 2019, she was ordained as an Episcopal priest.  She's the mother of a grown daughter and a delightful two year-old granddaughter.