Join us for a joy-filled set of classes that will awaken your artistic spirit, enhance communication, and foster deep musicianship. While taken from main-stage performer training, these sessions are applicable to any participant from any walk of life, and useful in all aspects of daily living, as we are all performers of our own plays.
In this joyful series of participatory, music-filled classes, Carnegie Mellon University Professor, Dr. Stephen Neely will engage you through a series of five Dalcroze Eurhythmics classes, originally designed to train performing artists. Classes include simple movement and improvisation experiences which in turn serve as deeply powerful tools for both artistic, personal, and social awareness. Participants will learn paths to inward and outward collaboration and renewed attention.  Live piano music and humor accompany the sessions as participants play, collaborate, and explore throughout week.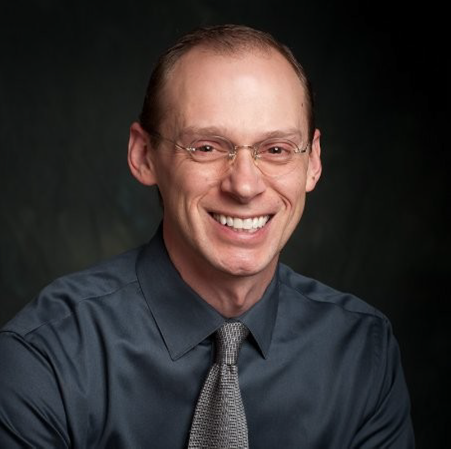 Stephen Neely is Professor in Dalcroze Eurhythmics, Dalcroze License, and past President of the Dalcroze Society of America, is a conductor, teacher, singer, and clinician. He is the Director of the Carnegie Mellon Marta Sanchez Dalcroze Training Center and Director of the Pre-College programs at Carnegie Mellon School of Music. He teaches Dalcroze Eurhythmics and Dalcroze Pedagogy for the Carnegie Mellon School of Music and has taught every BFA in Music Performance and Composition at CMU since 1999. He taught Dalcroze Eurhythmics and directed the Opera Workshop at Pittsburgh's High School for the Creative and Performing Arts from 1994–2018 and served as Chorusmaster for Opera Theater of Pittsburgh from 1999–2010. Stephen was featured as the Hangman in Leonardo Balada's early operas Hangman, Hangman and the world premiere of The Town of Greed for the Naxos label, and he was a featured speaker at TEDxCMU 2012. He enjoys traveling to present hands-on workshops and clinics in the US and around the globe focusing on the overlaps between music, the body, esthetics, performance, experience, and design. Stephen Neely is currently completing a PhD in Interaction Design at the Carnegie Mellon School of Design.
"My research focuses on the physical nature of experience and the reflections of the artful gesture in everyday interactions—that is, the ways in which our feeling bodies are necessary components of musical participation and how that understanding presents artful potential in any experience."