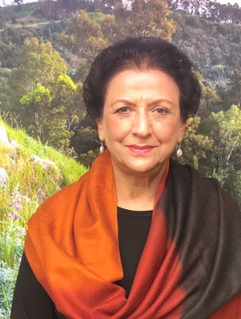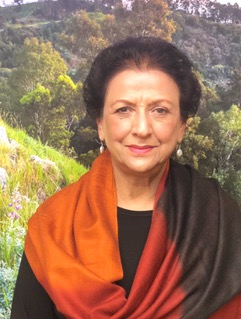 Veera Sanjana approaches her yoga practice with gratitude, reverence and love. Veera is a certified Hatha Yoga teacher and her teaching style is best described as 'meditation in motion'. Veera's unique yoga teaching style stresses a strong fluid practice with emphasis on mind, body and breath connections to direct our attention inwards. She sets a rhythm that allows her students to explore their own inner world.
Veera was born in India and was schooled in the ancient yoga traditions from a very early age. Veera is able to bring alive the essence of ancient wisdom teachings for modern seekers, in a way that allows students to connect deeply with their own authentic power and spirit.
In her classes, she skillfully weaves together the teachings and time tested practices of Hatha Yoga, Ayurveda and Vipassana Meditation to create a dynamic and integrated practice, that help us lead healthy, happy and effective lives. Each class is unique, based on a theme related to body, mind and spirit.
Under the guidance and grace of her teachers, Veera has taught many types of yoga, including gentle yoga, prenatal, postnatal, restorative, yin yoga, yoga for kids, yoga for seniors and therapeutic yoga. Veera's passion and visionary presentations grow out of her extensive experience as a instructor of Yoga, Meditation, Compassionate Touch, Ayurvedic Healing, Eastern Dance Therapy, Herbs and Nutrition. From her home base in California, she enjoys teaching classes, seminars, writing for magazines. She travels often and offers workshops and retreats that integrate meditation, yoga wisdom, ayurveda and spiritual life-skills.