Get Your Nature Groove on! Be Dazzled by Signs of Wildlife Up Close and Personal
Peer through scopes and see worlds normally unseen. Examine a variety of nature items and explore some of nature's mysteries.  Learn about native plants and their uses for medicines, shelter and food; and taste some native plants to enhance the experience.
You are nurturing your mind and body here at RLP. Now, turn on some other senses and learn about nature-up close and personal. Participate and be awed by this nature exploration presentation, as Naturalist Educator Extraordinaire, Judie Lincer, shares fascinating wildlife tales and tidbits. Examine and dissect Barn Owl pellets, peer through scopes to see a magnified world that we don't get to experience in everyday life. Learn about what wildlife and native plants were used for millennia for a variety of everyday uses and are found in the Open Space of Rancho La Puerta and around Mount Kuchumaa. In this session, you will put on your Naturalist Investigator's hat and examine a variety of bird nests and other animal signs in order to understand the ecological relationships between wildlife and their surroundings. We will also examine native plants and learn how these resources were used by Native Americans. Be dazzled by what we so often overlook that is right below our feet! Take the time to connect even deeper with the special surroundings at the Ranch and take these examination skills with you to explore the outdoors, wherever you are, after you leave the Ranch.
Judie will also share her "Museum in a Box" where you can examine a number of interesting nature items found out on trail and strategies of how to identify what you find (e.g., Mountain Lion scat, Barn Owl pellets, wasp galls, and interesting native plants that were used for a variety of purposes).
Bringing Nature Home-Backyard Pool to Pond Project-A Wildlife Innovation and Invitation
Learn the benefits of native gardening to create habitat, including a presentation about Judie's Backyard Pool to Pond Conversion.
Out with the chemicals, in with the algae! Judie will share a PowerPoint and some backyard artifacts, showing the process of converting a typical backyard pool and garden into an oasis for wildlife. View some of the documented wildlife that has frequented the pond and learn about the species that make their home in this backyard paradise. You will enjoy hearing some funny and entertaining tales about unexpected animal visitors that make appearances in her wildlife habitat and newly created "waterfront property."
This is a unique opportunity for guests to see and appreciate how this interesting and dynamic project has beautified and created a backyard paradise, and inspires others to bring nature and tranquility to their home environment.
Whose Scat is That? And Other Signs of Wildlife around Us
OUTDOOR FIELD EXPERIENCE
Many animals make their home here at Rancho La Puerta, which provides important habitat to live, breed and thrive. Look up, down, left and right as we closely examine trails, bushes, trees and surrounding areas for signs of birds, reptiles, insects and mammals that share our space here. We will be looking at scat (poop), animal tracks and other signs of wildlife that reside here. Judie will also be sharing some of her nature collections and specimens for an opportunity to inspect up close and personal, cool stuff like nests, skulls, feathers, and scat.
Local Ethnobotany-Plant Uses for Medicines, Food, Clothing and Shelter
OUTDOOR FIELD EXPERIENCE
Ethnobotany is the study of a region's plants and their practical uses through traditional knowledge of local culture and people.
Join us as we explore areas of the Ranch and learn about what native plants were used for millennia for a variety of everyday uses around Mount Kuchumaa and the surrounding environs. Touch, smell and even taste some plants and learn about how they were used by local native people. Wildlife is also dependent on native plants for food and shelter. We will also look at plants that make up important habitat for animals that live here at Rancho La Puerta such as birds, reptiles, insects and mammals such as foxes, bobcats, skunks, opossums and other animals that share our space here.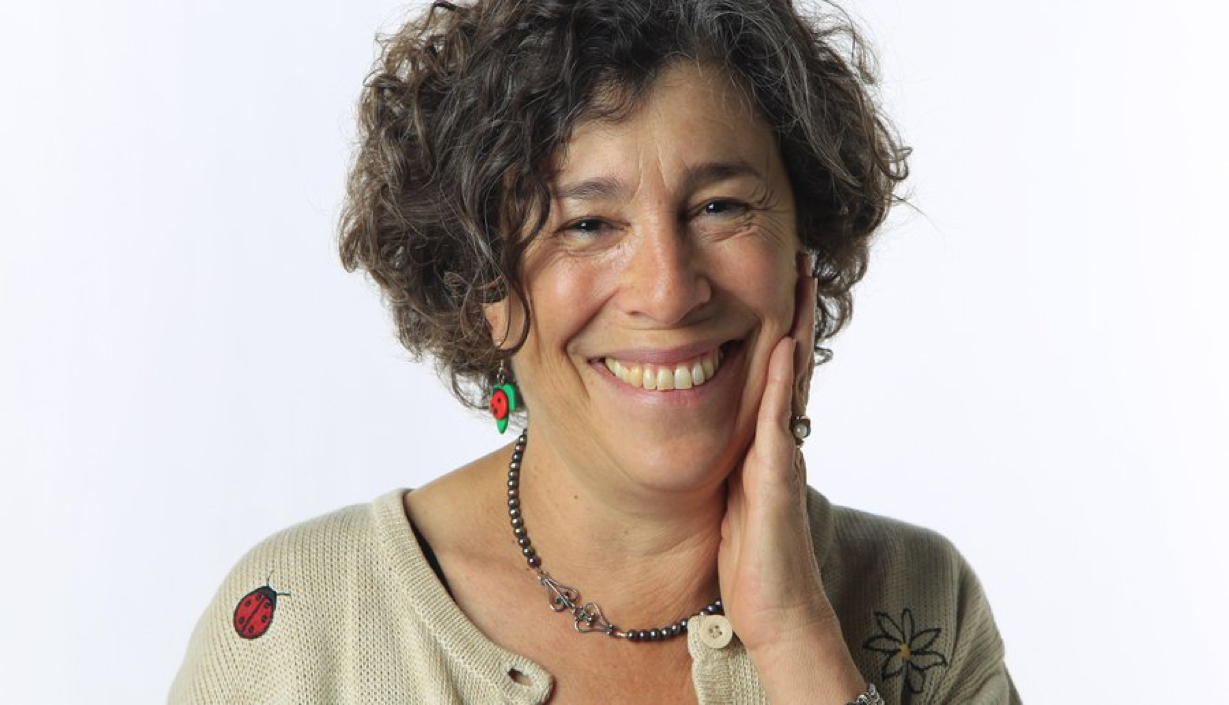 Judie Lincer, M.S. Ed.  is  a Naturalist Educator with San Diego Audubon, who has over 25 years of teaching experience and guides hikes teaching about ecosystems, adaptations, ethnobotany (the study of a region's plants and their practical uses through the traditional knowledge of a local culture) and other interesting information about  plants and animals. She is an enthusiastic speaker who teaches scientific-inquiry skills and inspires others to develop an appreciation of the environment and diverse ecosystems.
Judie is a Workshop and Tour Director for the California Native Plant Society-San Diego, which educates the public about the benefits and beauty of using native plants in creating habitat in landscaping.