GYROKINESIS® exercise is a complete movement system, for all levels and ages, and can be applied to a variety of situations, as one needs very little equipment. It incorporates many key principles from yoga, dance, gymnastics and Tai Chi. The class begins with the practitioner seated on a low stool and begins with simple breathing patterns to awaken the body. He or she mobilizes the spine and joints through a series of arching, curling and spiraling movements. The corresponding breathing patterns in every movement help to stimulate the nervous system and open up energy pathways. Rhythm, movement, & breath are the key elements of this system accessible for all fitness levels.
GYROKINESIS®
Sun-Fri, 11:00am, 75 min.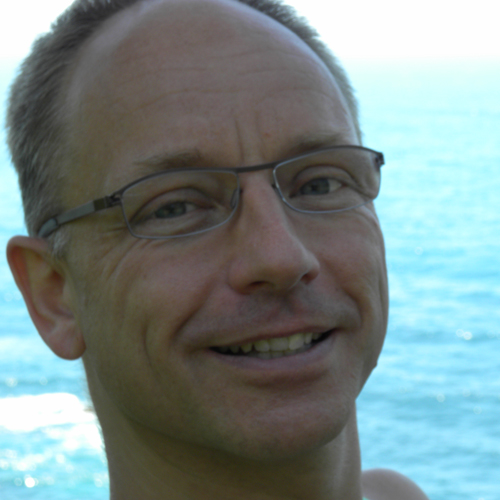 Juergen Bamberger is a GYROTONIC® Master Trainer with a B.A. Dance Education. More than 30 years of teaching experience and training in numerous modalities of bodywork and movement arts combined with a dance/ performance background give him a unique perspective on the moving human body.
Juergen started teaching the GYROTONIC® Method in 1991 in New York City at Juliu Horvath's original studio. He became one of Juliu's first Master Trainers and is teaching trainings and certifies instructors world wide.
Juergen introduced this method to the field of Physical Therapy in the early 90's by working in clinics in NYC and Munich, Germany for several years. He recently developed his own educational course called "GYROTONIC® Psoas Principles".
His in depth study of energy work based on " Awakening Your Light Body" and "Roselight" flow into his teaching as well as his interest in exploring breath and sound.
Juergen is based in New York City and affiliated with the local GYROTONIC® studio "Fluid Fitness