Healing the Heart. Reversing Heart Disease with Lifestyle Changes.
Join Ben Brown MD, Medical Director for Ornish Lifestyle Medicine, as he shares the scientific background and more than 40 years of research on the Ornish Program for Reversing Heart Disease.
The Power of Plant Based Living. The Nutritional Guidelines of the Ornish Program.
Learn the nutrition guidelines and your spectrum of choices for preventing and reversing the most common chronic diseases.
Mastering Change – Making Long-term Lifestyle Changes Stick.
Lifestyle change can be relatively simple when you have the right ingredients and an effective system. Join us to learn and apply some simple strategies to make long term changes in your lifestyle.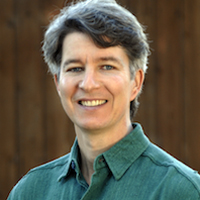 Ben Brown, MD, is Medical Director, for Ornish Lifestyle Medicine and an Associate Clinical Professor at University of California San Francisco. Ben has worked on lifestyle retreats with Dean Ornish, MD, since 1994. He has seen so many medical miracles with this powerful lifestyle medicine program that he was thrilled to become the Medical Director in 2014. The lifestyle program includes a plant based diet, relaxation, exercise and group support and has been scientifically proven to reverse coronary artery disease. Ben has more than 20 years in clinical medicine and has delivered more than 1000 babies. He has been a founding member for 5 non-profits and has spear headed multiple community wide change projects. While in medical school he founded and directed an international non-profit (Community Partners International ) to help serve the refugees along the Thai-Burma border and has done approximately 20 medical missions to the area and many missions to other areas (Bolivia, Haiti, Nicaragua). He worked as a rural family doctor in Point Reyes, California, and as Chief Medical Officer for Santa Rosa Community Health Centers. He teaches residents at the Santa Rosa Family Practice Residency where he developed an Integrative Medicine for the Underserved (IM4Us) Fellowship and started the IM4Us international movement (IM4Us.org ). Ben is double boarded in Family Medicine and in Integrative Medicine, and has written and lectured extensively on reversing heart disease, physician wellbeing, facilitating life-style change and transformation. He is an award winning photographer, writer and humanitarian and is the author of 50 Simple Things to Save Your Life During Residency and is working on his next book Know Yourself, Share Your Gifts, Master Change.