How to Unlock Your Purpose:  Find Meaning.  Live Longer, Better.
We all want to find our purpose, eventually—that thing that gives us deep meaning and makes us feel that our life, indeed, matters. Richard defines purpose as "our reason for getting up in the morning." That dimension within us that tells us who we are, where we came from, and where we're going. Purpose fills us with passion, drive and direction. When all else seems unsettled, uncertain, or impermanent, purpose gives us the will not just to live, but to live long and well.  Purpose is not just for a gifted few, but something each one of us possesses and can uncover. Goals are different than purpose. Goals without purpose are often meaningless. Over three decades, Richard's extraordinary exploration of the power of purpose has taken him all over the world—and his research about the importance of purpose has shed light for millions.
Reimagining Your Life:  Discovering Your New Life Possibilities.
Are you at a point in your life where you're asking "What's Next?" You've finished one chapter and you've yet to write the next one. For many it happened at midlife, but it can happen at any point. It's time for real possibilities, and it defines a new phase of life. It's called Life Reimagined.
Legendary coach Richard Leider's newest book, LIFE REIMAGINED: Discovering Your New Life Possibilities, offers a new way of thinking about "what's next?" in your life. Richard opens wide the subject of aging and the seismic attitudinal shift taking place as baby boomers face what used to be called their retirement years.  Are you ready for your Life Reimagined moment?  Richard provides a road map, encouraging you to engage in this new phase of life with choice, curiosity, and courage.
Reimagining Your Work:  Uncovering Your Calling.
Too often, our "natural gifts" are taken for granted or go unexpressed. Experience the CALLING CARDS exercise — a fun, interactive tool to help you rediscover your "gifts, passions, and values" and reimagine the work you'd most love to do.
Repacking Your Bags:  Lighten Your Load for the Good Life.
Richard Leider has updated and expanded his international bestseller, Repacking Your Bags: Lighten your Load for the Good Life. "Living in the place you love, with the people you love, doing the right work on purpose" is how Richard defines "the good life." Many of us have come to acknowledge publicly what we privately knew all along: that surviving adolescence and early adulthood did not ensure us a tranquil, jolt-free passage through the rest of our lives. We change; our priorities and values shift; confidence grows, dissolves into doubt, returns; relationships evolve, break apart, reform; work loses energy or takes on new interest—all creating the need to unpack and repack our bags.
-I'm living in the "What's next?" question…How do I find new purpose and meaning?
-I've successfully reached midlife…How do I reimagine the next stage of my life?
-I am at a work inflection point!  How do I find work that fits my gifts, passions and values?
If you are looking for a new reason to get up in the morning, Richard's presentations will provide seasoned guidance and takeaway tools to help you manage life's inevitable transitions, no matter what age or stage you find yourself.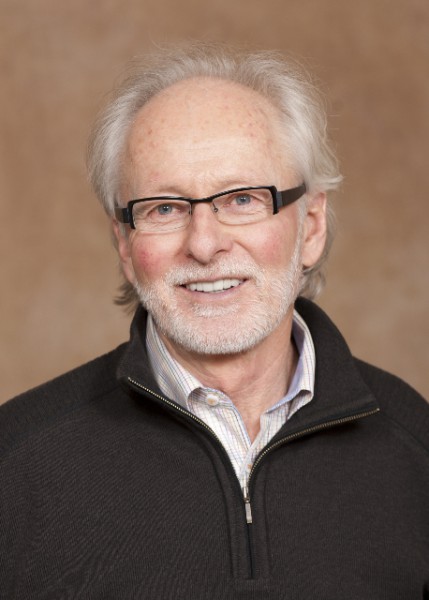 Richard Leider is the Founder & Chairman of Inventure–The Purpose Company–and is ranked by Forbes as one of the "Top 5" most respected executive coaches in America. Author of nine books, including three bestsellers, his work has been published in 21 languages. His books Repacking Your Bags and The Power of Purpose are considered "classics" in the Personal Growth field. His newest book, Life Reimagined made the bestseller lists in the first month after its release. As a Senior Fellow in the University of Minnesota's acclaimed Center for Spirituality & Healing, he leads The Purpose Project studying the impact of "meaning" on longevity, health, healing and happiness. For 30 years, Richard has led "Inventure Expedition" walking safaris in Tanzania, East Africa. He lives outside of Minneapolis, Minnesota, with his wife Sally.