Nourishing Your Health by Living Green
Modern life exposes us to chemicals that may subtly or profoundly impact our health.  We absorb toxins in the food we eat, the beverages we drink, the products we put on our skin, and the sprays we use in and around our homes. Mounting evidence links environmental toxins to developmental disorders, obesity, heart disease, cancer, and neurodegenerative changes. Dr. Maizes addresses the evidence for harm, the steps we can take to reduce exposures, and the multitude of resources that can help nourish our health and that of future generations.
Managing Anxiety with Minimal Meds
One in five people in the US experience anxiety each year. While pharmaceutical approaches can be helpful, they are most effective and safest when reserved for short term use.  A large body of evidence supports nonpharmacological therapies including – exercise, nutrition, mind-body practices, acupuncture, and dietary supplements.  In her presentation, Dr Maizes will review the evidence and teach strategies to manage anxiety with minimal medications.
Vibrantly Healthy Women
Questions about women's health and well-being frequently arise in an integrative health practice. Hormones, bone density, and weight management are common concerns. Dr. Victoria Maizes, an internationally recognized women's health expert will address the science that supports women in their efforts to live vibrantly healthy lives.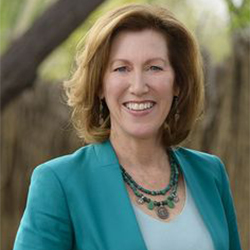 Victoria Maizes, MD is Executive Director of the Arizona Center for Integrative Medicine and a Professor of Medicine, Family Medicine and Public Health at the University of Arizona. Internationally recognized as a leader in integrative medicine, Dr. Maizes is committed to helping individuals live healthier lives and pioneering change efforts that solve US health care system problems. Together with her team at the Arizona Center for Integrative Medicine, she created and implemented national educational programs that have reached thousands of health professionals. A highly sought after speaker, she is the editor of the Oxford University textbook Integrative Women's Health and the author of Be Fruitful: The Essential Guide to Maximizing Fertility and Giving Birth to a Healthy Child. In 2009, she was named one of the world's 25 intelligent optimists by ODE magazine.