If you struggle with disease, inflammation, excess weight or other nagging health issues you may be surprised to learn how intermittent fasting can help you heal your body, lose weight and gain lasting vitality.
In this workshop you will learn about the what, why and how of intermittent fasting- what it is, how to adapt it to your lifestyle and the many health benefits you can experience and sustain through this way of living. And best of all, it is free. There is no need to buy special supplements, pills or foods. Simply listen to your body and enjoy the foods you desire, just less often throughout the day.
This program highlights how your current eating patterns may be sabotaging your health, energy, sleep, memory and weight. Learn about the latest scientific studies, tips for success and just how easy it can be to weave the healing practice of intermittent fasting into your life. You will leave this program with a variety of resources, action steps, tips and tools for an effective intermittent fasting practice tailored to your needs and health goals.
Intermittent Fasting- a brief overview of each session:
Session 1: The power of intermittent fasting and mindset for achieving your health goals
Overview of intermittent fasting
My background, health journey, and how being an Ironman triathlete taught me about mindset, goals, visualization and believing in success
How intermittent fasting helped me heal my body and excel in endurance racing
Making your mindset work for you
Session 2: Intermittent fasting- what, why and how
What is intermittent fasting?
How intermittent fasting works to elevate your health
Why it works
What the science shows
Session 3: Create an intermittent lifestyle tailored to your unique needs
How to adapt intermittent fasting to your life- a tailored approach
What you can expect- a lifestyle, not a diet
Eliminate cravings and hunger
Success stories- learn from others
Session 4: Tools for a lifetime of success and health
How to make intermittent fasting work for you
Goals exercise
Visualizing your optimal health and well-being
Your tool kit for long term success
Resources and support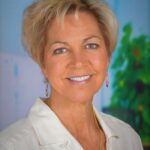 Lucy Buckner: Life Coach, Health and Wellness Coach, Health Educator, Presenter, Executive Trainer
Lucy is a professionally trained life coach, certified health and wellness coach, and yoga instructor. Her career includes more than 35 years as a corporate executive, leader, speaker, educator, and trainer.  Throughout her career, she has successfully motivated individuals and teams to achieve and sustain short and long-term goals for personal and professional peak performance.   Lucy is passionate about helping others create optimal health through long-lasting lifestyle changes.  An avid Ironman triathlete with multiple podium finishes and an enthusiastic yoga practitioner, Lucy specializes in nutrition, weight loss, stress reduction, movement, and mindfulness activities that are uniquely tailored to the needs of each client. Through individual and group coaching programs as well as a variety of health-related seminars and workshops for organizations nationally, she has successfully assisted a wide variety of clients in meeting their health and wellness goals.   Lucy holds a Master of Science in Healthcare Administration and a Bachelor of Arts in Psychology.