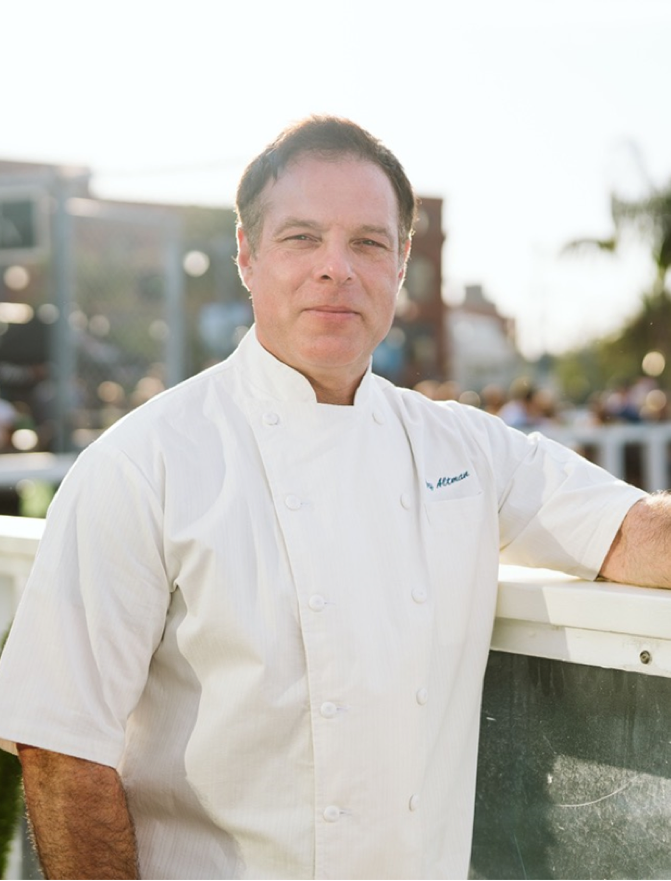 Joey Altman is a San Francisco based Chef who wears many hats: Television Host, Cookbook Author, Restaurant Consultant, Food & Wine Educator, and Public Speaker.
Chef Altman's culinary skills developed early – as a young boy he cooked at family parties and celebrations. Chef Altman attended the Hotel and Restaurant Management Program at Sullivan County Community College, and after graduation he left for France to train under some of France's finest chefs, including Lyon's Bernard Constantin and Jean Brouilly. Upon returning to the states, Altman worked at Harvest restaurant in Cambridge, Massachusetts, and later worked at Stars and other trend-setting San Francisco restaurants. In 1998 Altman launched Bay Café, a food-magazine television show that provides food and wine enthusiasts with an insider's look at the Bay Area's rich and diverse culinary scene. Bay Café has been recognized by the prestigious James Beard Foundation with the food-world's equivalent to The Oscar's, The James Beard Award for Best Local Cooking Series in 2000, 2001 and 2006. In addition to his Bay Café on KRON-TV, Altman appears at many benefits and food-related events in the Bay Area and nationwide.
Chef Joey Altman offers three hands-on culinary experiences, 3.5 hours each, during which you will enjoy preparing your own meal along with fellow cooks. Classes take place at La Cocina Que Canta, our culinary center on Tuesday, Wednesday and Thursday at 4pm. For more information and registration, please click here.