Learning to Live with Less and Why it Matters|What are the financial and psychological costs that clutter can have on your personal and professional life? Leave this session with solutions to help you declutter and be motivated to discard unneeded 'stuff.' Presentation will include group discussion related to struggles with letting go of items in your home.
Workshop #1 Five Mistakes in Organizing
What are the internal and external impediments to organizing? Learn about the technical errors/mistakes that people face when trying to get or stay organized. Learn strategies to avoid these mistakes in the future.
Workshop #2 Too Much Clutter?  How Do I "Let It Go?"
Feeling overwhelmed, too many clothes, piles of paper, photos, bags, spices, magazines, craft projects, antique furniture? Participants will learn the 5-step method of organizing items in your home and office. You will also learn about Brain Organizing to help you declutter your brain so you can declutter your life.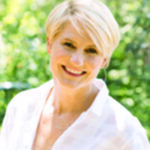 Amy Carstensen, a San Diego based Professional Organizer, started her business "Organizing  with Amy" in 2013.  Previously, she's taught high school Spanish, worked for the International Community Foundation and was the Founder and Executive Director of Olivewood Gardens and Learning Center. While Amy holds a Master's degree from UCSD in International Relations, her true passion is helping people declutter their brains and their lives.  When she's not donating kitchen items to Salvation Army or putting labels on bins, she's home torturing her husband and two teenage boys reminding them that, "if you can't find something… just start cleaning up!"