Spend an authentic week with Elizabeth, speaker, and international fitness presenter, learning to move better, building strength both mentally and physically. Either in her specially designed, Yoga Body Labs class, or using the TRX straps in her TRX Core Strong class, you will learn how "precision drives intensity" building resilience from the inside out. She will also be leading some late morning hikes where we can connect to the great outdoors offering space to observe, filling our senses and being where our feet are, without time restrictions. This week with her is meant to peel away layers, offer hope, to show up where ever you are and to have pure fun.
Schedule:
9:00 am Conscious Hiking on M/Th.  Meet at Lounge
Yoga Body Labs  Su/W @ 10:00 am in Olmeca
TRX full body strength T/F @ 10:00 am in Tolteca
Sobriety x Fitness Workshop Fri @ 11:00 am in Tolteca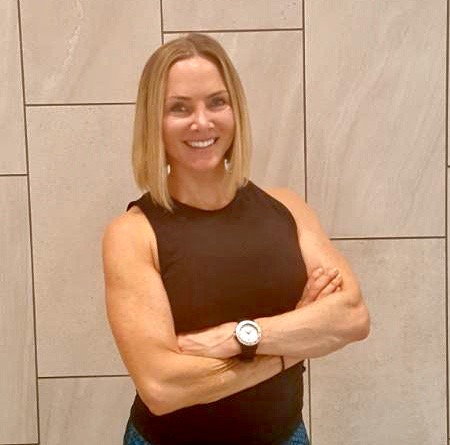 Elizabeth shares her raw story of staying sober no matter what and the Secret to her 27 Years of Sobriety.  Which…ultimately is no secret but more about owning her brokenness and using the many tools we have been given, fitness being one of them.