An inspiring and engaging program of exploration, renewal, and equipping for the trail ahead. Getting off the arrival bus at Rancho La Puerta with a perceptible sense of anticipation, guests step out of their often over-packed and sometimes harried lives, looking forward to the gift of time and space offered by the Ranch. That kind of rare spaciousness that makes room for slow wanderings, morning hikes, good food, and contemplative reflection. At the end of the week those same guests depart refreshed and renewed, ready to stand once again at the trailhead of of the lives that await them back home.
Matters That Matter®sessions are designed with the intent of serving and enhancing that renewal process, leaving participants better equipped for the trail ahead.
Evening Program
Threshold Moments Matter
There are such things as "threshold moments". Those times when we are invited to step over our fear and uncertainty, cross over the border of the familiar and the comfortable, and venture into the unknown. Threshold moments call upon our courage, and, they are game changers. Such moments led Molly Davis to embark on an exploration of her longtime love affair with wine and the publication of BLUSH: Women & Wine, drew Kristine Van Raden into her pottery studio to launch BEANPOLE POTTERY,  and, it was a threshold moment that began their once-in-a-lifetime friendship many years ago.
All threshold moments matter. When we can recognize them, and accept the invitation being offered, our lives can become increasingly authentic and wholehearted. Come listen, reflect, and consider your own threshold moments, past, present, and future.
Workshops:
All sessions utilize stories, introspection, and guided thinking and writing exercises.
At The Trailhead
 There is a trail leading deeper into our own lives; the trailhead always lies squarely beneath our feet. Personally and professionally, taking the next right step begins with a right understanding of where we stand now. The path forward should connect who we are with how we live. When it doesn't, we can get lost in a life that isn't our own. Our lives don't happen by accident; we participate in creating them every day, and one step at a time.
What better place than the Ranch to consider some next right steps? Join Kristine & Molly as they create a safe space for you to engage in courageous thinking, and thoughtful action planning.
#stepup
The 3×5 Card
Accepting the invitation to step over a new threshold, and more fully into our own lives, usually requires that we speak up in new ways, and in situations that test our ability to hold onto ourselves, say what we mean, and mean what we say. Come discover how a small 3×5 card can become a mighty tool.
#speakup
The Terroir of Our [Wine Drinking] Habits
Terroir refers to the environmental conditions, especially soil makeup and climate, in which grapes are grown, and how those conditions impact the taste of the wine made from those grapes. Talking about wine is trendy. Talking about drinking a little too much of it is not. What makes up the soil in which our mis-use of wine grows? Wine drinker or not, a common thread of being human is the tendency to attempt to dull pain, and avoid uncomfortable issues and emotions. Whether through wine, or any other escape mechanism, running away from our life today only means meeting back up with it again tomorrow. In this workshop, take some time to identify habits that are used to avoid the distasteful stuff of life, and, with that awareness, consider how to cultivate a more full-bodied, wholehearted, and rich tasting life.
#showup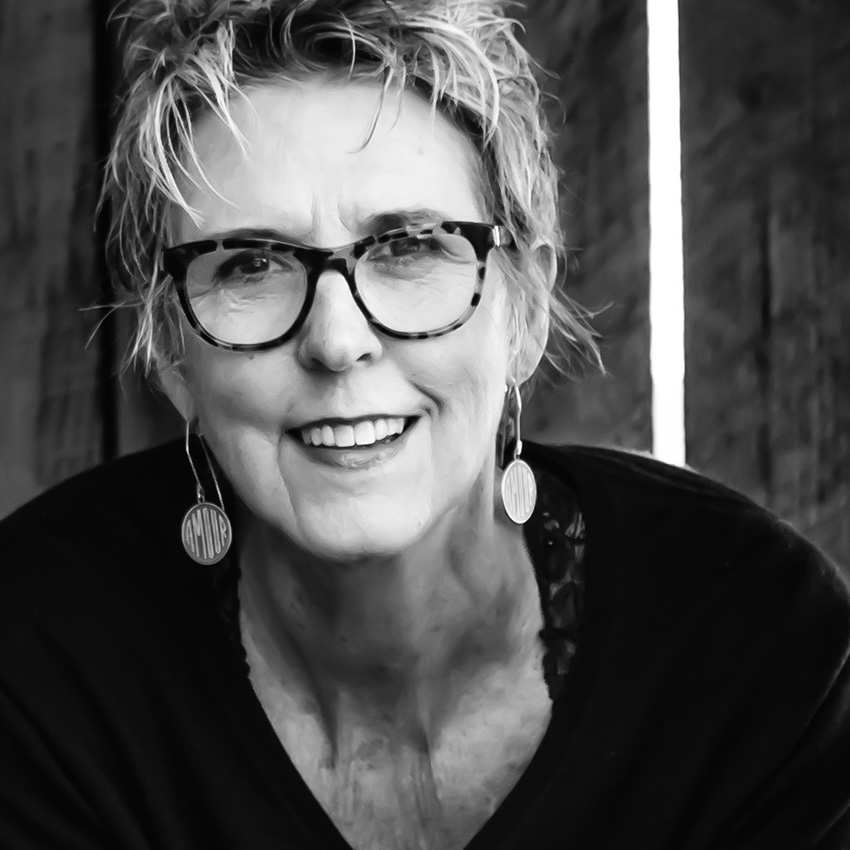 MOLLY DAVIS is a speaker, author, and coach, with over 20 years of national and international experience. She is the author of BLUSH: Women & Wine, winner of the 2017 Indie Excellence Award in the Women's Issues category.  Not a book about never drinking wine again (phew!) but rather, why she often used wine as a classy looking way to cope with stress, dull pain and avoid discomfort. And why others might do the same. (In case you're wondering, yes, she still enjoys drinking good wine!) The founder of Trailhead Coaching & Consulting, she helps people to courageously step more fully into their own lives by connecting who they are with how they live.
Molly lives with her husband Tom at the base of Mt. Adams in Washington State. A 4 on the Enneagram, she loves nothing more than gathering family and friends together in their rustic home to eat good food, engage in real and sometimes raucous conversation, savor some good wine, and find rest, connection, and renewal together. Many days you will find her in jeans and well-worn cowboy boots.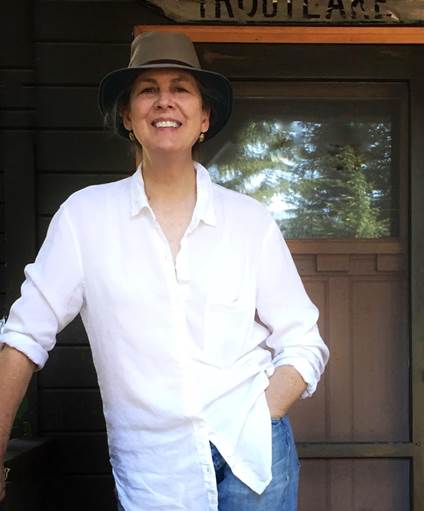 KRISTINE VAN RADEN is a potter, author, and maker. A few years ago, she launched Beanpole Pottery in a quiet studio tucked into her own backyard. Her line of pottery is designed to be more than just another dirty dish, thing to dust, or holder of spare change. While her pieces are put to good use in homes and businesses all around the globe, each is designed to bring a bright spot in someone's day. From tiny vases 2 to 3 inches tall, perfect for those imperfect bouquets from tiny admirers, to custom cups, bowls, vases, plates, and spoons, the imperfections and one-of-a-kind results create beautiful pieces infused with grace, heart, and imagination.
Kristine and her husband David split their time between urban Portland, and the wild beauty of the Trout Lake valley at the base of Mt. Adams. Because she was afraid to fire a kiln destined to reach 2250 degrees, David became her kiln partner and spent an entire day at kiln school with her. She is YaYa to her two treasured grand girls, co-owner of Jack-the-Buddah, their coal black labradoodle, and the quiet moments in her studio before the sun comes up, cup of coffee in hand, unloading warm clay from her kiln, is her favorite part of the day.
Kristine and Molly co-authored the internationally published  Letters To Our Daughters which was highlighted on the Oprah Show. The are founders of Matters That Matter®, a partnership providing keynotes, retreats, and workshops designed to inspire people to live in alignment with what they care about.
Their Matters That Matter® message has been heard at national conventions, annual fundraisers, and spirituality and wellness retreats.