Meditation is For Everyone: Simple Practices for the Beginner's Mind
As a young sales-professional, Shauna suffered from debilitating migraine headaches, anxiety, and even the occasional panic attack. It was devastating to both her confidence and her career. 
Using simple yogic practices like: Self-Awareness (Svadhyaya); Conscious Breathing (Pranayama); Contentment and Gratitude (Samtosa); and Sacredness and Appreciation (Isvarapranidhana), she was able to access her breath, find her peace and improve her health and wellbeing. 
Over the week, you will master these simple mindfulness and meditation practices and learn how to integrate them into your daily life. You'll also practice a simple 6-minute meditation that changed Shauna's life. Shauna believes meditation is possible for everyone!
She will daily at 4:00 pm in Oaktree Pavilion as a Specialty Presenter for the Inner Journey Program.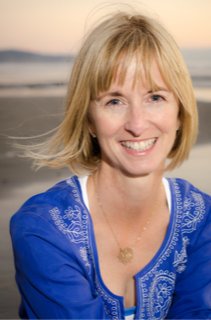 Shauna MacKay, B.P.E., C-IAYT, E-RYT is an inspiring, compassionate mindfulness meditation teacher. Her style is engaging and joyful. Her clear and enthusiastic instruction helps all levels of students find success in her classes. Trained in the evidence based iRest© meditation and relaxation technique, Shauna is skilled at helping students experience rest and deep relaxation. In addition, her knowledge of both mantra and mindful-based practices provides her students with a toolbox of ways to calm their minds and open their hearts. Shauna is a beloved Yoga Therapist and mentor in La Jolla, CA where she leads popular mindful-based yoga classes, workshops and retreats.  On the web: www.shaunamackayyoga.com