Health is a state of vibrant vitality, abundant energy, and positive affect.  It can be learned, cultivated, and practiced by everyone. Dr. Erica Oberg has spent 15 years practicing and researching the science of health, wellness, and nutrition. Combined with a respect for the timeless wisdom of our bodies, her presentations engage audiences internationally. Her patients love her for her rigorous yet accessible approach to health. This program will bring you up to date on the latest trends in health and medicine and will also give you practical strategies to bring natural medicine into your own life.
The Science of Stress
The epidemic of our modern era is stress. Learn how it impacts you and what to do about it (other than burning your appointment calendar!). Come away with accessible lifestyle strategies to make you more stress resilient to today's challenges
How We Eat vs. What We Eat
Dr. Oberg's original scientific research, since confirmed by others, demonstrates that how we eat is more important than what we eat. Learn why carbs aren't the enemy and how a traditional Sunday dinner can heal you. Learn about the eating patterns associated with the world's longest living populations.
Nourishing the brain for wisdom and wellness
A healthy brain and mind are essential tools for living our best lives. Whether your concerns are occasional brain fog or a family history of dementia and Alzheimer's, you do not have to resign yourself to future cognitive decline. Learn some basic brain science and self-assess ways to improve your mental capacity. Come away with self-care techniques to keep your neurons firing for optimal performance. 
Hidden Causes of Slow Metabolism
Learn about five factors you might not have considered (or treated) that affect weight and energy. Factors range from genetics to the microbes in your gut to vitamin deficiencies. Discover which ones may apply to you.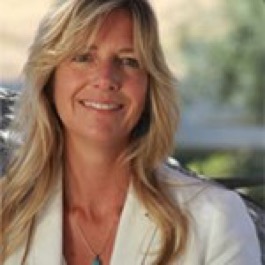 Dr. Erica Oberg, ND, MPH, is a naturopathic doctor whose approach to health and healing combines the rigors of science and research with the wisdom of nature.  Her unique training in both naturopathic medicine (Bastyr University) and conventional approaches (University of Washington) give her the perspective to combine the best of both worlds. Dr. Oberg is writer for WebMD, eMedicine and has also published over 30 papers in peer-reviewed medical journals. She has conducted research for the National Institutes of Health (NIH) and state Departments of Health. She currently practices in La Jolla, California, at Pacific Pearl, a healthcare center that offers unique MD-ND team-based care. Dr. Oberg specializes in identifying the underlying causes of disease and guiding people to safe, natural solutions to feel better and prevent progression. Dr. Oberg's clinical approach emphasizes nutrition and lifestyle in ways that are practical for people with busy lives. She believes that patients bring as much expertise to the conversation as doctors and as such, she honors unrushed visits and educating her clients. Previously, she served as Clinic Director at Bastyr University California in San Diego, and before that, she practiced primary care and integrative endocrinology in Seattle, Washington. She started a natural medicine community clinic located within a senior center on the Puget Sound that continues to thrive and serve the community.  When not practicing medicine, you can find her on the beach with her dog or cooking plant-based feasts with friends.