Candlelit Labyrinth Ritual
Join us for a walk to the labyrinth.  Be guided gently and then enjoy the magic of walking our candle lit labyrinth.   The oak trees and the community hold you as you venture "in" to the center, release, and return to your next present moment.
Special Intentions Program
Showing up for your intentions for your new year in a new way! One that is easy, gentle.
Serenaded by the healing sound bowls, and guided by Jill. You will leave with kind practices to carve into your new year, a very practice-able plan AND will receive your own love letter in the future.   Begin the year with the end in mind, body and spirit.  We use all three in this program.
Special Intentions Practicing
Yes, we know…you've tried before.  Following some simply practices, eight simple steps, like being kind to yourself, and noticing past or future obstacles in a new way are where the real juice is for Change!  Come find out how to make your intentions happen.  In mind body and spirit.  One kind practice at a time.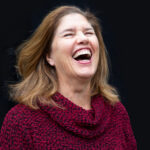 Jill Thiry, MBA, RYT 500,  brings 20 years of Ranch guest experience, 10 years of Staff experience, 20 years of publishing and business management experience,  and five years of Club Change leadership and coaching experience to these special holiday programs.  In addition to her popular Ranch classes, this week her three additional programs go deeper, broader, and almost guarantee practice-ability!  One Kind Step at a time.    Jill found new "yes's" before, at, and during her Ranch times.   Her eight-step process can work for you, too! Club Change members and ranch guests return for the loving simple and direct steps to behavior or attitude change again and again.  Being present with all of yourself never gets old, and you can choose for your intentions never to ever stay hidden!  Jillthiry.com