Opposites Attract: How Introverts and Extroverts Achieve Extraordinary Results Together
It is true that as Paula Abdul sang, "opposites attract."  There are countless examples of introvert-extrovert partnerships that have changed history. Think Rosa Parks and MLK, Steve Jobs and Steve Wozniak and Venus and Serena Williams.
But these partnerships can leave us scratching our heads. In this session you will learn what introverts and extroverts do to understand and appreciate each other's wiring and how they use conflicts to spur creativity and connection. You will hear about 5 practical themes that emerged from studying hundreds of successful opposites from around the world.
Learn about how you can be better together and create a whole that is exponentially greater than the sum of its parts.
Afternoon Programs
The Quiet Superhero: Tapping into Your Introverted Strengths
The world is divided into about 50% introverts and 50% extroverts, those who get energy from within and those who are energized by other people. And often we are some of both.
As an introvert, have you felt that you have to conform to a "Type A" world? As an extrovert, would you like to learn how to tap into that quieter, reflective side? You will determine your QIQ (Quiet Influence Quotient) and how to use that knowledge to make an impact in your community and workplace. Learn how quiet superheroes take quiet time, prepare and listen to create real change.
Succeeding as An Introverted Leader: Making it Your Way
When asked about a favorite manager, many people will mention an introvert. Did you know that introverts often make the best leaders? Drawing on 12 years of research with thousands of introverts, Jennifer will guide you through understanding introvert bias and how you can be most effective when you lead from your quiet strengths. Try on a practical tool called the 4 P's process to help you lead people, projects and yourself towards strong results.
Beyond Small Talk: Networking for Results
Do you dread walking into networking events or scheduling coffee, but know you need to build relationships? Introverts actually make the best networkers because they build deep relationships, thrive in focused conversations and excel at preparation. Learn how to break the ice with strangers and connect in real vs. superficial ways. Deepening those relationships so that you can be both a giver and receiver will enrich your career and your life. And the best thing?  You will be able to enhance your network by practicing this week at the Ranch.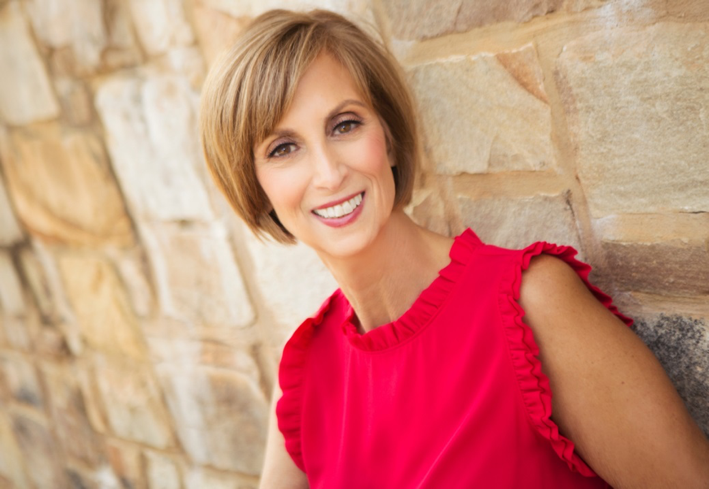 Jennifer B. Kahnweiler, PhD, Certified Speaking Professional, is an author and one of the top global leadership speakers on introverts. She helps individuals and organizations to harness introvert power and her bestselling books, The Introverted Leader, Quiet Influence, and The Genius of Opposites have been translated into 17 languages. She has delivered keynotes and seminars around the world at such organizations as Merck, NASA, Bosch, The American Chemical Society, the CDC, the Green Spa Congress and The US Embassy in Vietnam. She has also been featured in many publications including The New York Times and The Wall Street Journal. Jennifer serves as Vice President of the National Speakers Association of Georgia and is on the advisory board of Becoming A Welder. She is a native New Yorker who now calls Atlanta, GA home.
Succeeding as an Introverted Leader: Making it Your Way
The Quiet Superhero: Tapping into Your Introverted Strengths
Opposites Attract: How Introverts and Extroverts Achieve Extraordinary Results