Pilates Mat: Fundamentals (Progressive)
Sunday – Friday, 9 AM
An introductory progressive class is for those who have never experienced the benefits of this core strengthening, posture aligning methodology.
Clear, concise and simplified for those who are a novice or need a brush up of the fundamental basics.
One Pilates Reformer Fundamentals Level 1 – Day and Time TBA
Pilates Mat: Level 2.
Sunday – Friday 10:00am (not progressive)
A moderately quicker paced Pilates mat class for those individuals who regularly practice Pilates mat at home. Many classic exercises with a twist, occasional use of props, and moving at a slightly faster pace – this Pilates class will leave you invigorated, stretched, and strengthened!
One Pilates Reformer Level 2 – Day and Time TBA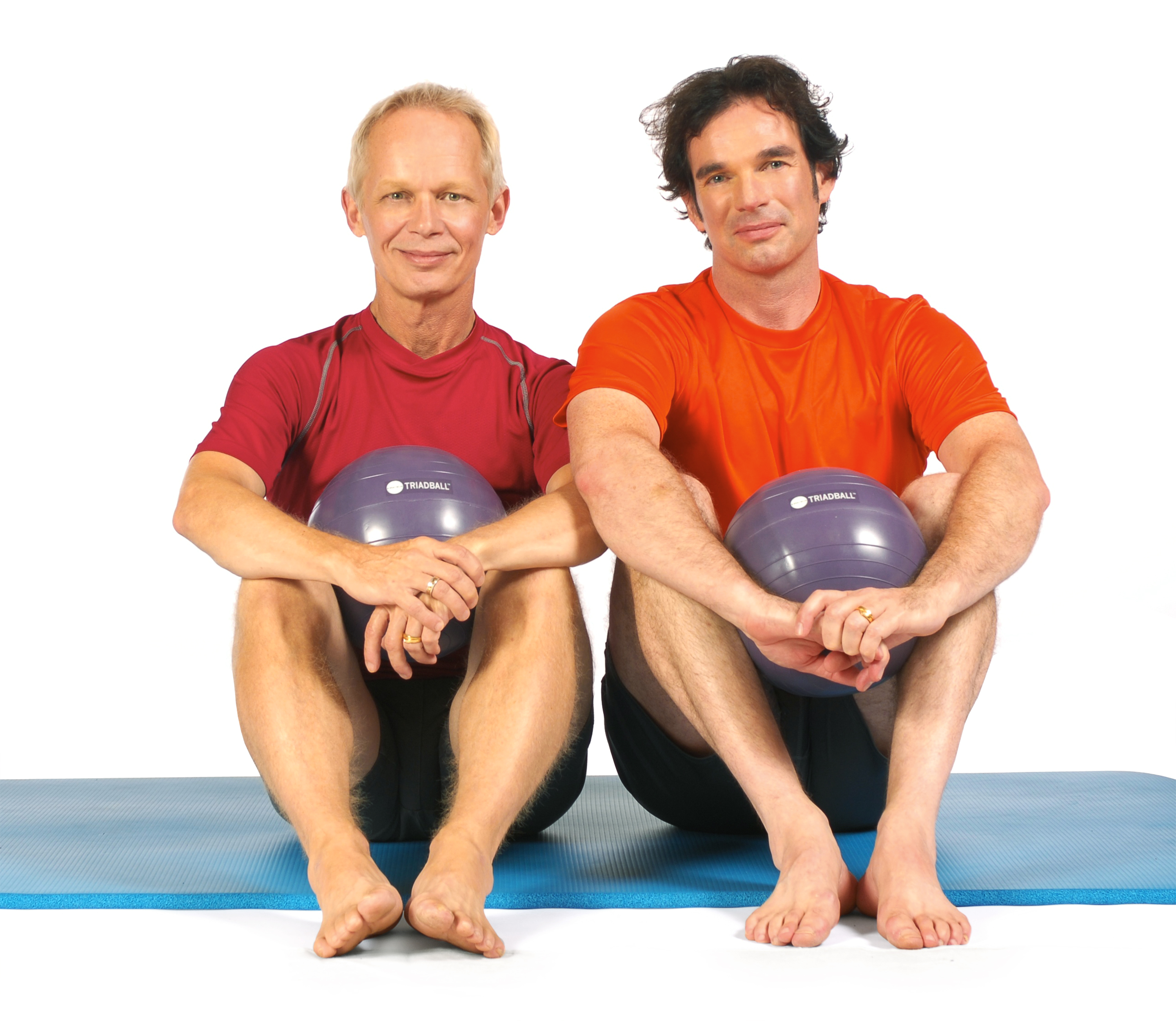 Michael and Ton are internationally recognized Pilates Teachers, presenters, educators, consultants, and innovators, and travel the world sharing their knowledge and experience.
Michael and Ton were introduced to Pilates at different times, on different continents and with different backgrounds. Michael was first introduced to the Pilates method in the early 1980s as a dancer in NYC and Ton in the early 1990s in Europe from the perspective of a fitness professional first and a performer second.
Michael and Ton's Pilates experiences merged in the mid 1990s when they were the last two people to do a true apprenticeship (no manuals or seminars) with Romana Kryzanowska, one of Joseph and Clara Pilates' protégées. In 2000, Romana asked them to become Teacher of Teachers for her original International Pilates Certification Program. As Teacher Trainers and Supervising Instructors at the uptown Pilates Studio in NYC, they worked with hundreds of apprentices through the program.
During this time they also started to collaborate with Physical Therapists at Performing Arts Physical Therapy to integrate the Pilates method into patient-based therapy programs.
In 2003 Michael and Ton resigned from Romana's organization to pursue their own path incorporating the work of all the Pilates Elders into their teachings. Together they developed and created – the revolutionary TRIADBALL the first ball of its size created specifically for the Pilates method, The Pilates TRIADBALL manual published by OPTP and numerous DVDs (commercial and educational) available through www.zenirgy.com. Michael and Ton also used their knowledge and experience to create and set up several customized independently owned and operated full Pilates certification programs internationally.
They have appeared in US TV segments on ABC, NBC, FOX, Oxygen, and Lifetime and their work has been featured in numerous magazines and newspapers, including: Pilates Style, Self, More, Time Out New York, New York Post, PilatesPro.com, Pilates Stretching Journal – Italy, Pilates Das Magazin – Germany, Pilates Journal – Russia, Pilates Intel – Sweden, Pilates Glossy – The Netherlands, and others.