Money is the fuel that powers the engine of all causes.  Join me for an evening and three follow-up workshops that will provide practical "How To" steps to raise money with less fear, and more fun and success.
Fundraising for Success and without Fear
An overview of successful fundraising tools and techniques, including philosophy and messaging.
Constructing a Fundraising Plan
Fundraising plans provide structure and accountability for participants and donors.  In this workshop we will explore the primary components of a fundraising plan, including targeting and message development.
Writing Successful Fundraising Letters
In this workshop we will review and analyze what makes a good fundraising letter, including messages and structure.
Asking for Money:  Mock Solicitation and Role Play
During this workshop participants will take on various roles and learn best practices for face-to-face solicitations – and learn to get past the inevitable NO.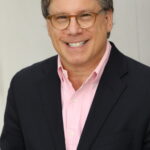 Robert Kaplan is an award-winning expert in communications, fundraising strategy, technique and messaging.  Over a career spanning more than 35 years, Robert has designed, directed and executed hundreds of fundraising, grassroots and other communication programs resulting in election victories and more than $120 million dollars being raised for clients and the organizations for whom he volunteers.   A graduate of the University of California at Berkeley with a degree in Rhetoric, Robert was awarded a CORO Foundation Fellowship in Public Affairs. He then completed his Fellowship and studies in Public Policy at the Claremont Graduate School.  Among his many community activities, Robert has been the Chair of more than a dozen national and regional conferences and galas.  Robert spent more than a decade as a Board Member of the American Association of Political Consultants, was a Board Member of the CORO Foundation of Southern California and Hillel at UCLA and was a member of the United Jewish Appeal National Leadership Cabinet.  For the last nineteen years Robert has served as a Co-Chair of the Los Angeles Political Roast benefiting the American Diabetes Association. Robert began his political, public affairs and fundraising career at the ripe age of 9 when he was dragged by his older brother Allan to "volunteer" for a California State Assembly campaign. Robert was the youngest envelope stuffing, precinct walking, lawn sign planting and telephone soliciting for votes and money volunteer on that campaign.  That experience set the stage for a lifetime of activities devoted to public and community service.
To learn more about Robert's work visit www.RobertKaplanCompany.com