Indulge all your senses…
… and spend a blissful vacation relaxing under the healing hands of a massage therapist, enjoying farm-fresh cuisine, and feeling energized in fun fitness classes. And just when you thought things couldn't get better,  you'll experience five brilliant evening concerts and 'random acts of music' with works by Beethoven, Mozart, Gershwin, and many more famed composers. Listen with all your senses to five extraordinary performances by top-tier artists at our 4th Annual Chamber Music Festival.
More Details About This Week
Carnegie Hall comes to Rancho La Puerta with an all-star cast of charismatic musicians who will stage a week of unforgettable music experiences that integrate into the unique rhythm of the Ranch. In addition to enjoying five stunning concerts, guests will be treated to live music in nature settings, wellness classes, artist talks, and the occasional "random act of music."  We are thrilled to bring you this rare opportunity of engaging with top-tier artists in the beautiful, relaxed setting of the Ranch.
Festival Showcase – Sunday 8 pm
Artistic Director, Monique Mead, welcomes you to Chamber Week by spotlighting each of the artists and offering a first taste of the concerts and musical events you will encounter during the week.
Artists: Jon Kimura Parker, Chee-Yun, Miro Quartet, Monique Mead, Aloysia Friedmann.
Best of Beethoven

Join the celebration of Beethoven's 250th birthday with the Miro Quartet, touring this season with Beethoven's complete cycle of 16 String Quartets.  This program features highlights from the cycle, including the Op. 74, "Harp Quartet" and Op. 95, "Serioso Quartet."
Cabaret at La Cocina
Hike (or ride) to the organic gardens and enjoy a nature-inspired concert with the Miro Quartet featuring Mozart's "The Hunt," Puccini's "Chrysanthemums," and Unger's "Ashokan Farewell."
Virtuoso Finale
The festival concludes with dazzling virtuosity in a program featuring violin virtuoso, Chee-Yun with Jon Kimura Parker, and their festival friends.
Artists: Jon Kimura Parker, Chee-Yun, Monique Mead, Aloysia Friedmann, Alex Greenbaum.  
Music at Bazar Del Sol
Enjoy a glass of wine to a sunset serenade, and expect to encounter other musical delights within the rhythm of your week.
Artists: Aloysia Friedman, Monique Mead and festival friends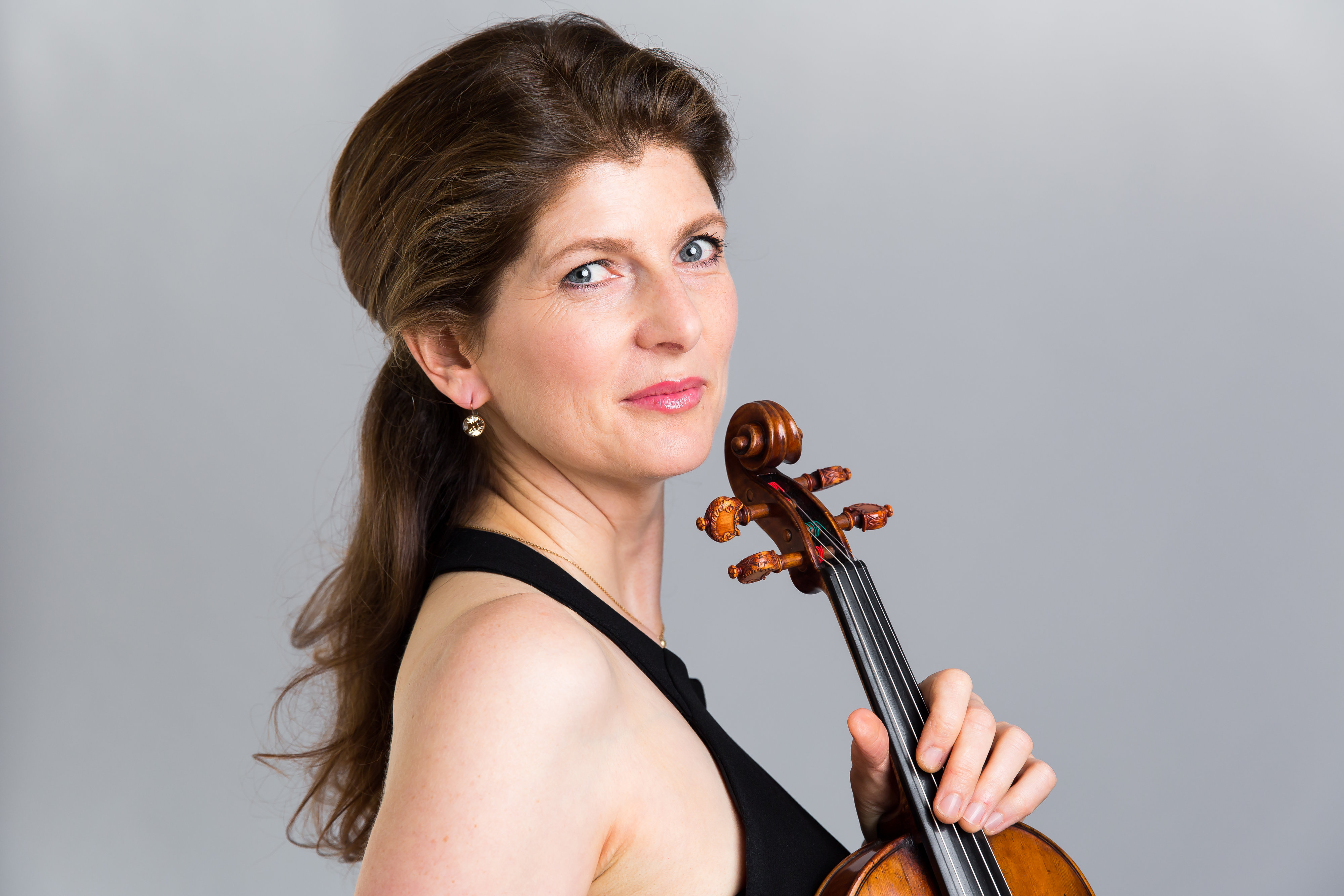 MONIQUE MEAD – VIOLIN
A passionate ambassador of classical music, violinist Monique Mead enjoys a rich career as a performer, educator, and innovator. Inspired and mentored by Leonard Bernstein, Mead has devoted her performing career to nurturing new audiences and deepening the musical experience for seasoned concertgoers. Her programs with major orchestras and festivals in the United States and Europe have drawn international acclaim for their popular appeal and innovative approach.
Interweaving live music with education and audience engagement at the highest level, her programs have reached millions through television appearances, a six-year radio series with the Munich Radio Orchestra, and nearly 20 years of concerts with the Cologne Philharmonic, Munich Symphony, Düsseldorf Symphony, Berlin Radio Orchestra, RIAS Chamber Choir, Neue Philharmonie Westfalen, Pittsburgh Symphony, San Diego Symphony, and the Mainly Mozart Festival, among others. Sharing her passion for audience engagement are conductors and soloists such as Manfred Honeck, Leonidas Kavakos, Jon Kimura Parker, Sarah Chang, Lars Vogt, Arabella Steinbacher, and Yan Pascal Tortelier, with whom she collaborates to create interactive events that build excitement around the concert experience. In this capacity, she has created long-term programs for many arts organizations in the United States and Europe. In 2012 Mead founded the Music Entrepreneurship program at Carnegie Mellon University. With a focus on experiential learning, she collaborates with world-class musicians in helping students develop a broad range of skills and take an innovative approach to professional life. She currently performs on a 1717 Stradivarius, graciously made available by Carnegie Mellon University.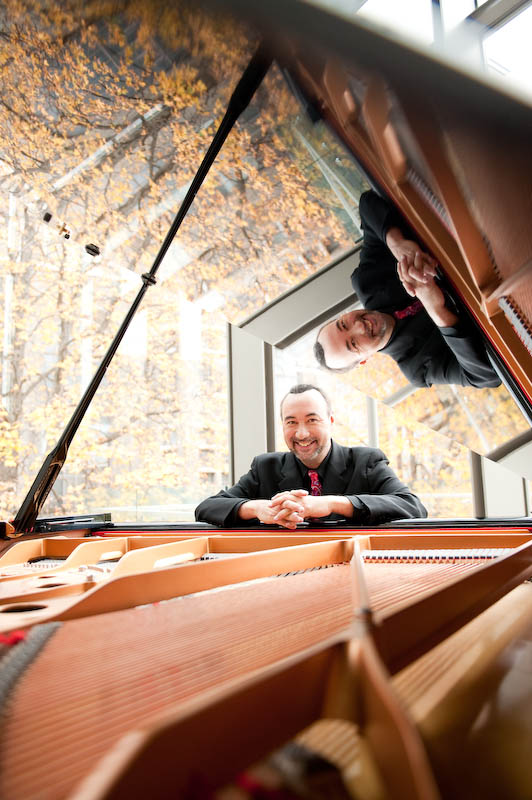 JON KIMURA PARKER – PIANO
Known for his passionate artistry and engaging stage presence, with multiple solo appearances at the Berlin Philharmonie, London's South Bank, the Sydney Opera House, and the Beijing Concert Hall, Jon Kimura Parker continues to perform to great acclaim. Conductors he has recently worked with include Marin Alsop, Teddy Abrams, Claus Peter Flor, James Gaffigan, Hans Graf, Giancarlo Guerrero, Jeffrey Kahane, Andrew Litton, Tito Muñoz, Gianandrea Noseda, Larry Rachleff, Lahav Shani, Bramwell Tovey, Xu Zhong, David Zinman, and Pinchas Zukerman. A true Canadian ambassador of music, Mr. Parker has given command performances for Queen Elizabeth II, the U.S. Supreme Court, and the Prime Ministers of Canada and Japan. He is an Officer of The Order of Canada, his country's highest civilian honor. In the past two years he was made an Honorary Fellow of the Royal Conservatory of Toronto, and awarded an Honorary Doctorate from the University of British Columbia. He performs as duo partner regularly with James Ehnes, Aloysia Friedmann, Lynn Harrell, Jamie Parker, Orli Shaham, and Cho-Liang Lin, with whom he has given world premieres of sonatas by Paul Schoenfield, John Harbison and Steven Stucky. He performs regularly with the Miró Quartet, and is a founding member of the Montrose Trio with violinist Martin Beaver and cellist Clive Greensmith. The Washington Post's review of the Montrose Trio's first tour in 2015 proclaimed them "poised to become one of the top piano trios in the world." As a member of the outreach project Piano Plus, Mr. Parker toured remote areas including the Canadian Arctic, performing classical music and rock'n'roll on everything from upright pianos to electronic keyboards. In commemoration of his special performances in war-torn Sarajevo in 1995, he was a featured speaker alongside humanitarians Elie Wiesel and Paul Rusesabagina at the 50th Anniversary of the relief organization AmeriCares.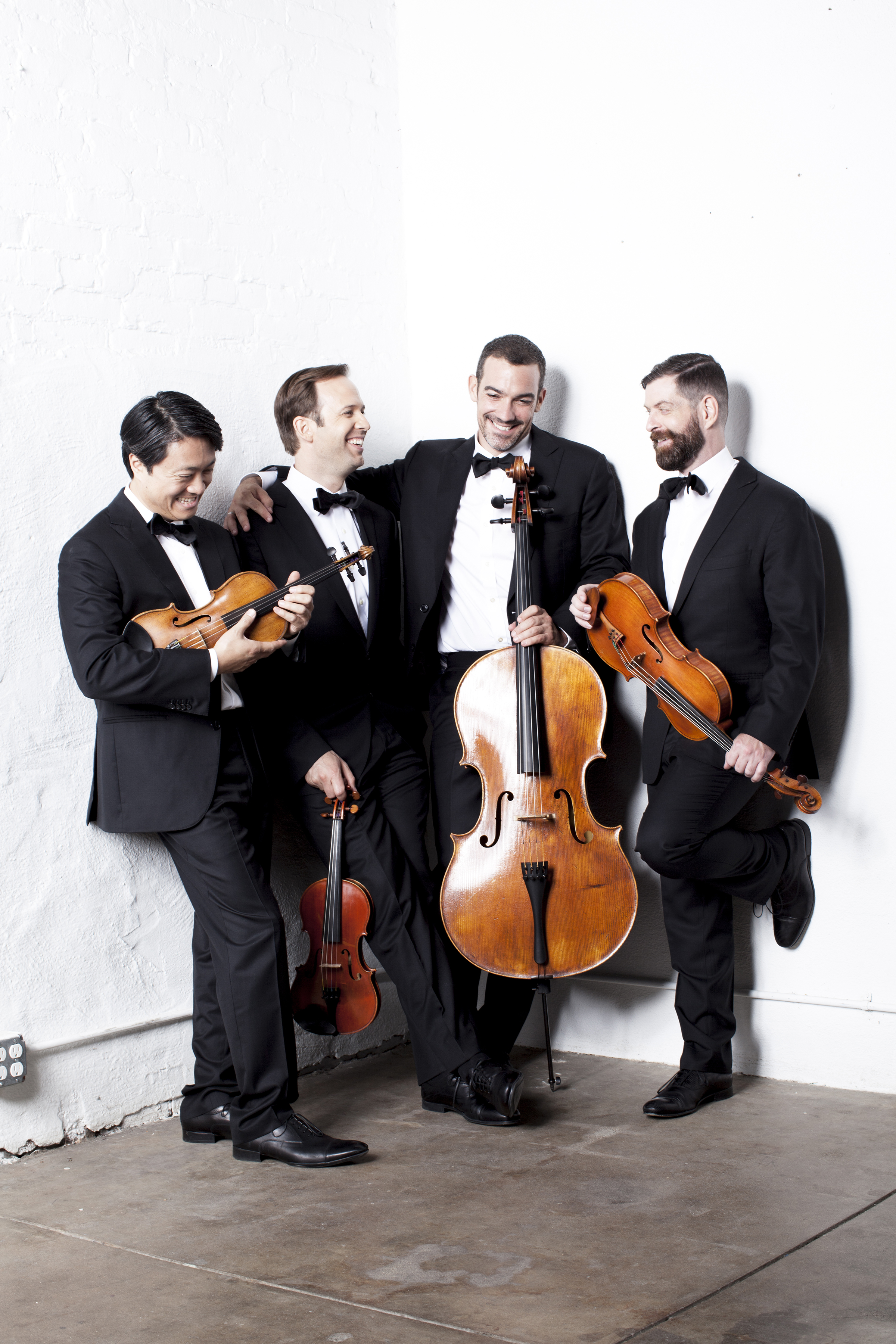 MIRÓ QUARTET
Formed in 1995, the Miró Quartet is consistently praised for their deeply musical interpretations, exciting performances, and thoughtful programming. Each season, they perform throughout the world on the most important chamber music series and on the most prestigious concert stages, garnering accolades from critics and audiences alike. Based in Austin, Texas, the Miró Quartet took its name from the Spanish artist, Joan Miró, whose surrealist works — with subject matter drawn from the realm of memory and imaginative fantasy — are some of the most original of the 20th century.
Concert highlights of recent seasons include a highly anticipated and sold out return to Carnegie Hall to perform Beethoven's complete Opus 59 Quartets; collaborations with award-winning actor Stephen Dillane as part of Lincoln Center's White Lights Festival; Miró Quartet took first prizes at several national and international competitions including the Banff International String Quartet Competition and the Naumburg Chamber Music Competition. In 2005, the Miró Quartet became the first ensemble ever to be awarded the coveted Avery Fisher Career Grant.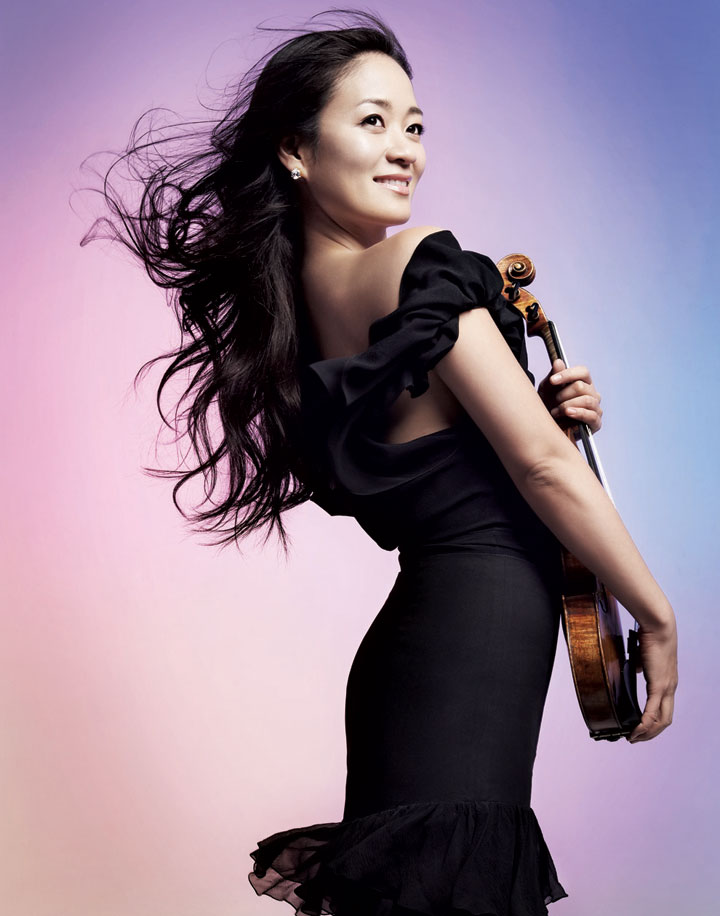 CHEE -YUN – VIOLIN
Since her first public performance at age 8 in her native Seoul, violinist Chee-Yun has enraptured audiences on five continents with her flawless technique, dazzling tone and compelling artistry. Since winning the Young Concert Artists International Auditions in 1989 and the Avery Fisher Career Grant in 1990, she has performed regularly with the world's foremost orchestras, including the Philadelphia Orchestra, the London Philharmonic, and the Toronto, Pittsburgh, Atlanta and National symphony orchestras, and with such distinguished conductors as Michael Tilson Thomas, Jaap van Zweden, Neeme Järvi, and Manfred Honeck. Her orchestral highlights include a concert with the Seoul Philharmonic conducted by Myung-Whun Chung that was broadcast on national network television, a benefit for UNESCO with the Orchestra of St. Luke's at Avery Fisher Hall, and her tours of the United States with the San Francisco Symphony and Japan with the NHK Symphony. Past orchestral engagements include her return to the Dallas Symphony, and performances with the Los Angeles Chamber Orchestra, and the Detroit Symphony. A gifted recitalist, Chee-Yun has performed in all the major US cities, including appearances at the Kennedy Center, the Mostly Mozart Festival's tour to Japan, a performance with Michael Tilson Thomas in the inaugural season of Carnegie Hall's Zankel Hall, and the US premiere of the Penderecki Sonata No. 2. In 2016, Chee-Yun performed as a guest artist for the Secretary General at the United Nations in celebration of Korea's National Foundation Day and the 25th Anniversary of South Korea joining the UN. Firmly committed to chamber music, Chee- Yun's seven discs on the Denon label and one on the Naxos label have received exceptional acclaim, and she has been heard frequently on NPR's Performance Today and on WQXR and WNYC radio in New York City. In 1993, Chee-Yun was invited to perform at the White House for President Bill Clinton and his guests honoring the recipients of the National Medal of the Arts. Chee-Yun plays the 1669 Francesco Rugeri violin which she has owned since 1991 and currently resides in Dallas, Texas where she is an Artist-in-Residence and Professor of Violin at Southern Methodist University.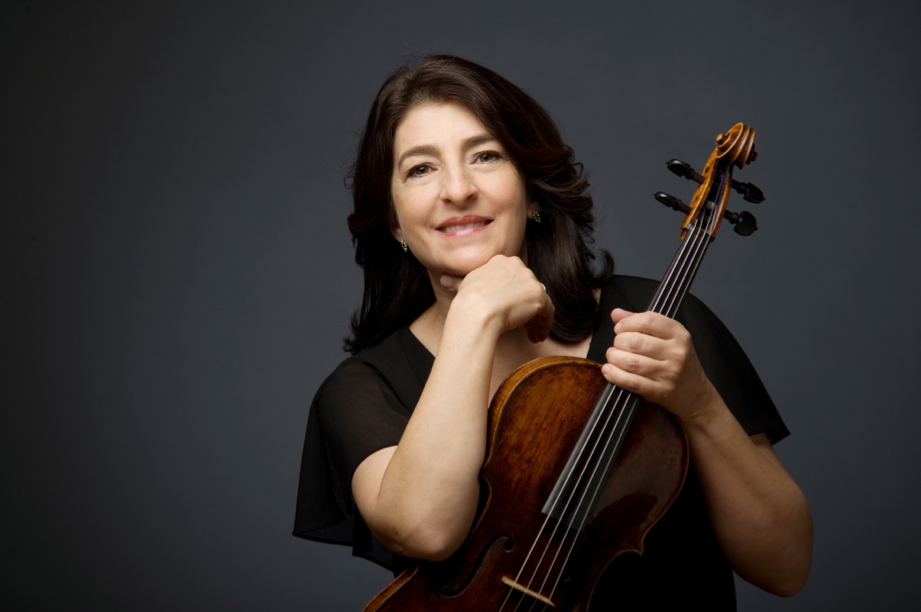 ALOYSIA FRIEDMANN – VIOLIN AND VIOLA
Founder and Artistic Director of the Orcas Island Chamber Music Festival (www.oicmf.org) in the Pacific Northwest, Aloysia Friedmann is firmly established as a major influence in the American chamber music scene. In recognition of this fact, Chamber Music America invited Ms. Friedmann to their National Board in 2016. In December 2018, she was named a Musical America Top Professional of the Year. Ms. Friedmann's broad-ranging career has included national and international tours, performances with New York's most prestigious musical ensembles including the Orchestra of St. Luke's, and a special onstage role on Broadway alongside Dustin Hoffman in The Merchant of Venice. While in New York, Ms. Friedmann worked with artists including Astor Piazzolla, Mirella Freni, Jessye Norman, Frederica von Stade, John Adams, Charles Mackerras, André Previn and Mikhail Baryshnikov, as well as Elton John and Metallica. The New York Times praised her "fiery spirit" after her Carnegie Recital Hall debut. Aloysia Friedman has performed as guest artist in the Hong Kong International Chamber Music Festival, Florida's Amelia Island Festival, Colorado's Strings in the Mountains Music Festival, Napa Valley's Music in the Vineyards, the Cactus Pear Music Festival, the Seattle Chamber Music Society, the Sun Valley Summer Symphony, and the Santa Fe Chamber Music Festival. Her chamber music colleagues have included Abbey Simon, Gervase de Peyer, Peter Schickele, Chee- Yun, Gary Hoffman, Jeffrey Kahane, William Preucil, Lucy Shelton, the Miró Quartet, Cho-Liang Lin and Lynn Harrell. Chamber Music America recognized Aloysia Friedmann's artistic leadership with its 2008 CMAcclaim. She also serves on the Advisory Council for Chamber Music Houston. Ms. Friedmann is featured as both performer and producer on several festival recordings and has produced recordings for violinist Stephanie Sant'Ambrogio and pianist Jon Kimura Parker. Aloysia Friedmann plays on a Grancino violin and the ex-Rebecca Clarke Grancino viola. Ms. Friedmann graduated from The Juilliard School and also studied at the University of Washington with Emanuel Zetlin. Aloysia is the proud daughter of violinist Martin Friedmann and oboist Laila Storch. She is married to concert pianist Jon Kimura Parker and they have a daughter, Sophie.