Mozart and the Cows in Wisconsin 5pm – Oaktree
A semi-serious lecture/concert on the benefits of listening to the music of W.A. Mozart and its effects on personal health and wellness.
Piano Recital by Lorenzo Marasso 8pm – Oaktree
Music by J.S. Bach, F. Schubert, F. Liszt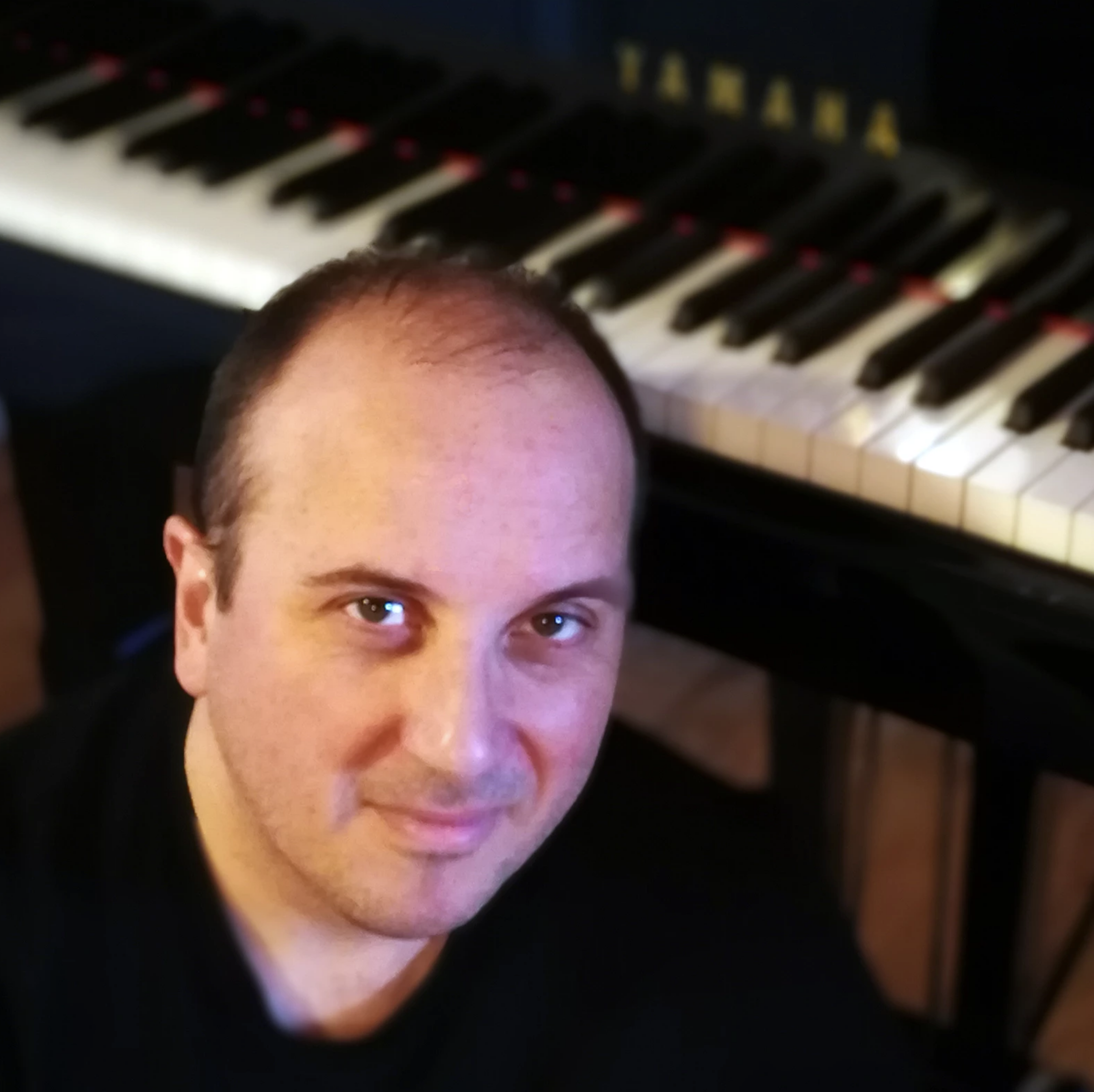 Lorenzo Marasso was born in Torino, Italy, and started playing the piano at the age of five. His main teachers have been Ilonka Deckers and Domenico Canina, under whose tutelage he graduated from the Conservatorio di Milano in 1994. The same year, he enrolled in the postgraduate program at the Royal Academy of Music in London in the class of Prof. Frank Wibaut. At the RAM he also studied orchestral conducting with Prof. Colin Metters and Prof. Denise Ham, and worked regularly as an accompanist and chamber musician with the instrumental faculty. In 1996, Lorenzo participated in the Park Lane Group Young Artist Series, performing, at the Southbank Centre in London, a solo recital of contemporary compositions by composers Paul Patterson, James Macmillan, John McCabe and Nimrod Borenstein, for whom Lorenzo premiered the piece Suite which the composer dedicated to him. Lorenzo's commitment to performing modern and contemporary works led him to participate to the Valentino Bucchi Piano Competition in Rome in 1997 where he was a prize winner. Further engagements included performing the UK premiere of Keith Jarrett's Sonata for Violin and Piano at the Hatherleigh Festival as well as works by Nigel Clarke and John McCabe in the presence of the composers. Later on, in Los Angeles, Lorenzo founded String Orchestra Project, an instrumental ensemble devoted to performing the chamber orchestral repertoire with no boundaries of styles or combination of players. Under Lorenzo's baton and artistic leadership, the group has presented a regular season of concerts featuring a wide range of repertoire, spanning from Bach and Mozart to Hindemith, Steve Reich and Arvo Part. In 2015, SOP was invited to accompany the winners of the Derek Jones Piano Competition in a gala concert at the Colburn School in Los Angeles. In 2017 Lorenzo founded Bauhaus Records, an independent recording label devoted to restore a more healthy and direct relationship between musicians and the recorded product. The recordings are currently distributed as physical discs as well as streamed on major platforms like Amazon Music and Apple Music and include the complete Inventions and Sinfonias by J.S. Bach, performed by Lorenzo, and Haydn's The Seven Last Words of Christ on the Cross, also performed by Lorenzo and accompanied by original drawings by Italian artist Massimo Scolari. In June 2018 Lorenzo premiered "Partizan", a staged melologue for "speaking pianist" that Lorenzo commissioned, with the support of the Fondazione Ferrero, LA-based composer Anne LeBaron. The composition is a blend of music and theater and uses fictional texts written by Italian post-war author Beppe Fenoglio. In February 2019 Lorenzo appeared on Classical KING FM NW Focus LIVE, a radio show showcasing the Pacific Northwest's diverse music scene, and performed live in the KING FM's studios in Downtown Seattle. Lorenzo currently lives in the Seattle area where he continues his activity of solo and collaborative pianist as well as chamber musician and educator and enjoys collaborations with Philharmonia Northwest, Seattle University and Key to Change.
For more information visit:
www.lorenzomarasso.com – www.bauhausrecords.us – www.stringorchestraproject.com