Brain science affirms what we have known for centuries – that real change is possible; that humans are wired for unlimited creativity; that intuition is a natural gift; and that unless we transform what blocks us, we can never fulfill the promise of who we are as a unique human being.
We begin with the simple act of being present, of bearing witness – a radical act in a world of infinite distractions! It's like learning to look with the eyes of a child again; leaning into the re-discovery and promise of your soul's masterpiece.
Join us for this relaxed, week-long adventure, that bridges ancient mind-skills with applied neuro-science. We will guide you with meditation and trance, expanded awareness, 3 ways of befriending fear to create an enduring emotional safety-zone. Learn mindfulness of body and mind as a form of self-expression. We'll show you a way to set the tone for the new year with an amazing process we created. We'll even introduce elements of psycho-magic, time-shaping, and dream-work, to create a seamless tapestry of astonishingly powerful skills you can use forever.
Everything we will be sharing with you is based on a few very simple principles, aimed at helping you to tap into your soul's masterpiece .. towards the life you want, and the world we long for.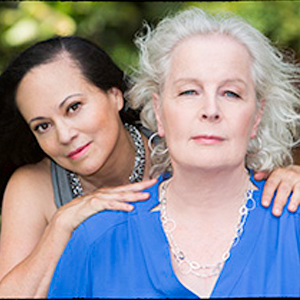 Michele Benzamin-Miki works with conscious entrepreneurs, front line activists, gifted artists and visionaries who are passionate about their work and have a strong desire to create positive impact in their communities and in the world.
She is one the world's highest ranking women in the martial disciplines of Aikido and Iaido Sword. She has taught non-violence, meditation, mindfulness, creativity, and diversity for organizations, schools, and within the prison systems, on reservations, and under-served communities for three decades, and has left a legacy of continued programs and education in those places.
She is a performance artist and visual artist, whose work is exhibited internationally, and integrates her art into her healing and transformational work, inspiring and changing the lives of thousands of her students and clients by helping them to harness the power of their imagination.
As someone of mixed Japanese and European heritage, she passionately believes that we can come into our beauty and power by thinking outside all the boxes that we have been squeezed into; and that authentic self-expression means crossing all the imaginary borders, to integrate every aspect of your life.
Caitrìona Reed – Five Changes- has led trainings, workshops, and retreats worldwide. Her listing in Wikipedia names her as an American Zen Teacher in the lineage of Thich Nhat Hanh who has dedicated her life to integrating authentic spiritual training with engagement in the 'real' world. She currently mentors successful business owners, artists, and creative entrepreneurs to embody the magic of their soul's masterpiece and be seen and to be in the world as the visionary they are. "When we dance at the dangerous edge of our creativity we step into the life we imagine, and help everyone move closer towards the world we long for."
She is cofounder and co-director of Manzanita Village Retreat where she holds trainings and retreats. Her work is a synergy of ancient mind tools, shamanism, earth magic, along with applied brain science, and engaged spiritual practice.
Caitrìona Reed has led trainings and retreats worldwide for the past thirty years. She helps successful business owners step our beyond fear, to embody the visionary and artist they are. When we dance at the dangerous edge of our full creative capacity, we create the life we desire, and move closer to the world we all long for.
Caitrìona (Cait) Reed is the co-founder of Five Changes and Manzanita Village Retreat. She helps evolutionary leaders, conscious entrepreneurs, and spiritual and social creatives to discover and embody their full expression and visibility. She has led retreats and workshops internationally for three decades and has guided thousands of individuals to embody rapid change for long-lasting real-world results.