What is sound healing?
Each sound healing is created to help clear energetic block­ages, neu­tral­iz­e ten­sion and increas­e the vitality of the human body. Each session embraces sound as a tech­nol­ogy to help activate and direct the natural energy that resides in everyone. When your true inner vibrations are spinning in harmony with the outer cosmic energy then your whole being comes into balance.
'DJ' will be bringing a collection of instruments including planetary gongs, singing bowls, flutes, chimes, drums and more. He will be facilitating daily gong sound healing experiences that will include many sound healing techniques used to reduce stress in the body and revitalize the body to feel refreshed and balanced.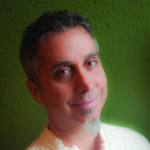 Gary 'Dhyanjot' Grenus aka 'DJ' is a Gong Master Sound Healer, E-RYT500 Certified Lead Trainer at the Integrated School of Yoga and Sound Healing in San Diego, and author of the "11 Day Evolution Cleanse and Detox" Program. DJ is a graduate from TCU, School of Healing Arts, and five different yoga teacher training programs. He has been practicing and teaching various yoga styles and techniques since 1999.  DJ has a private practice in San Diego where he facilitates yoga teacher/sound healing trainings, gong Immersions/sound healings, 'Mastering Self' life coaching, and a quarterly yoga cleanse and detox program. Each of his programs helps people manage stress, fatigue, hypertension, trauma, addiction, depression, anxiety, inflexibility, indigestion, and weight.