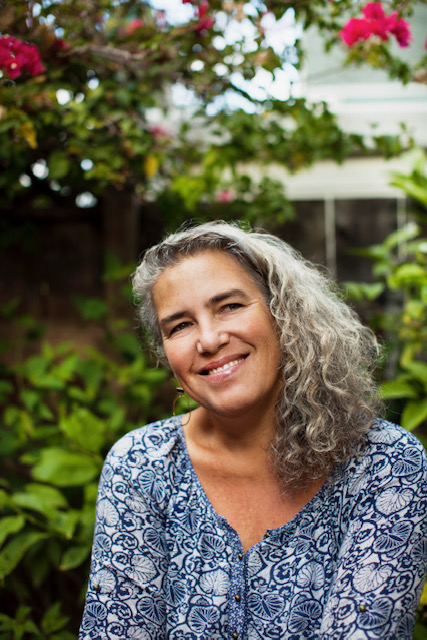 Romney Steele is a cook and the author of My Nepenthe: Bohemian Tales of Food, Family and Big Sur (2009, anniversary edition 2019) and Plum Gorgeous, Recipes and Memories of Living in a Big Sur Orchard (2011). She is also the chef and co-owner of The Cook And Her Farmer, a cafe, oyster and wine bar nestled inside the historic Swan's Market, in Old Oakland, Ca. She grew up at the legendary Nepenthe Restaurant in Big Sur, started by her grandparents in 1947, where she opened Cafe Kevah, and later became the pastry chef at the renowned Sierra Mar Restaurant at Post Ranch Inn. She has since authored recipes and articles for numerous food magazines, worked as a chef and food stylist,  and currently runs her own kitchen and manages the business in Oakland. Part of the mission at The Cook And Her Farmer is to nurture the growth and development of young cooks and farmers; she works closely with local farms and the surrounding community and strives to bring a sense of beauty and place into her work on a daily basis.
Romney brings an artists sensibility to her cooking and teaching, encouraging students to come with an open mind and belief that anyone can cook. Drawing on her love of cooking from the garden, and a deep attachment to culture and place as inspiration, she invites everyone to join her at the table.
Chef Romney Steele offers two hands-on culinary experiences, 3.5 hours each, during which you will enjoy preparing your own meal along with fellow cooks. Classes take place at La Cocina Que Canta, our culinary center on Tuesday, Wednesday and Thursday at 4pm. For more information and registration, please click here.