Untold Histories: Go For Broke in the Italian Alps during WWII
ABC News Anchor, David Ono and Filmmaker, Vanessa Yuille present their stunning multimedia presentation based on Ono's recent keynote speech at the 30th Anniversary of the veterans Go For Broke Educational Center in Los Angeles. This summer, Ono and Yuille traveled back to two famous battle scenes in Northern Italy: the breaking of the Gothic Line and the saving of the "Lost Battallion" with the Japanese American WWII veterans of the highly decorated 442nd segregated battalion who fought there. Some came from behind the barbed wire to fight for their country while their families were still incarcerated. Ono narrates this unseen 20 minute excerpt that combines archival and recent footage to bring this unforgettable legacy to you. Followed by a conversation with Ono and Yuille.
Plenary Session: The Legacy of Heart Mountain: Lessons of the Japanese American Incarceration Experience
-Moderator: David Ono
-Panelists: Shirley Ann Higuchi, Kathleen Saito Yuille, Vanessa Saito Yuille
Emmy Award-winning producers Jeff MacIntyre and David Ono capture the experiences of former Heart Mountain incarcerees and their descendants in The Legacy of Heart Mountain. Winner of two Edward R. Murrow Awards and four Emmys, this documentary gives a 360 degree view of the WWII Japanese American incarceration experience in Wyoming at the Heart Mountain Relocation Center. Following the film screening, Shirley, Chair of the Heart Mountain Wyoming Foundation and a legal advocate in Washington D.C., and Kathleen, a former incarceree, will join the producers for a conversation around how the lessons of the incarceration continue to resonate today.
A farm boy from San Jose and a city girl from San Francisco, Shirley's parents were among the thousands of Japanese American citizens who were rounded up and imprisoned behind barbed wire—all because of their race. Like many Japanese Americans who experienced the prison camps, her parents did not share those stories with Shirley or her siblings. Panelists will also discuss other aspects of the incarceration experience shown in the film, such as the creative innocence of Stanley Hayami who proved his loyalty to the very country that imprisoned him behind barbed wire by enlisting in the Army after turning 18. As a soldier in the 442nd Regimental Combat Team he fought and died for his country while his family remained at Heart Mountain. Panelists will talk about the lessons former prisoner Toshi Ito passed down to her son, retired Los Angeles County Superior Court Judge Lance Ito, and the courage of the Heart Mountain resisters who refused to fight in the military until their families' rights were restored. In addition, they also explore the story of how Dachau prisoner Solly Ganor was rescued by Heart Mountain incarceree and 522 Field Artillery Battalion soldier Clarence Matsumura, whose own family was locked up in an American concentration camp.
Famous Interviews Around the World-A conversation about his work in broadcast Journalism in Los Angeles and Beyond – David Ono, ABC News Anchor
Explore the field of journalism with renowned reporter David Ono as he talks and shares video clips about his career as a news anchor for ABC7 Eyewitness News, Los Angeles. Through his coverage of Haiti's earthquake, Hurricane Katrina, and Japan's tsunami David has witnessed world history. Always on the cutting edge of news, he has attended the Royal Wedding in London, witnessed white smoke at the Vatican twice during the 2005 selection of Pope Benedict the 16th and the 2013 selection of Pope Francis, and reported from Paris on a terrorist plot to bring down the Eiffel Tower. From coast to coast, he has trained with the FBI and the elite Los Angeles Sheriff's SWAT team, chronicled the Boston marathon bombing, and interviewed President Obama at the White House on inclusion, tolerance, and diversity in the Oscars.
An American Contradiction
"Where liberty dwells, there is my country." – Benjamin Franklin
The Founding Fathers of the United States fought for freedom and liberty. However, in the historical events following the bombing of Pearl Harbor on December 7th,1941, during WWII, the U.S. government violated the Constitution by forcefully removing approximately 120,000 Japanese and Japanese American citizens from their homes along the West Coast and incarcerating them in one of ten concentration camps for three years. One of the camps was located at Heart Mountain, Wyoming and was euphemistically named the Heart Mountain Relocation Center. It was here, behind barbed wire, that the filmmaker's mother was born.  Director and Filmmaker, Vanessa Yuille, screens her film exploring her journey of understanding and connecting with the Heart Mountain incarceration site in Cody, Wyoming and her mother, Kathy Saito Yuille, who never spoke about her experience while Vanessa was growing up. Through poignant interviews with other former incarcerees and spectacular photography, Yuille captures the deep insights of this short documentary film, An American Contradiction. Join them for a conversation after the screening.
David Ono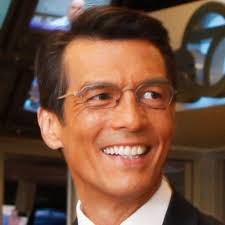 Since joining ABC7 in 1996, David has witnessed history worldwide, covering Hurricane Katrina, Haiti's earthquake and Japan's tsunami. He traveled across Europe and Asia chronicling brave acts of the Nisei soldier from World War II. He attended the Royal Wedding in London, tracked drug runners through Central America and reported from Paris on a terrorist plot to bring down the Eiffel Tower.
Ono has trained with the FBI and the elite Los Angeles Sheriff's SWAT team. President Obama invited him to the White House for an exclusive interview. And he witnessed white smoke at the Vatican twice – in 2005 for the selection of Pope Benedict the 16th and 2013 for the selection of Pope Francis. Ono surfaced in Boston, chronicling the marathon bombing. He has won seven Edward R. Murrow awards and 23 Emmys. David grew up in Texas and is a graduate of the University of North Texas. His career has included stops at KOVR in Sacramento, KDBC in El Paso, KOSA in Midland/Odessa and KXAS in Dallas. He has also hosted ABC7's half-hour show Eye on L.A.
Vanessa Saito Yuille is a documentary filmmaker and a third generation Japanese-American. Her mother was born in Heart Mountain incarceration site. Vanessa Saito Yuille co-produced the feature film Bar America and was the assistant director and supporting actress in Your Good Friend. She graduated from Barnard College with a BA in Astronomy and earned an MFA in film studies from the Academy of Art University. Her film, An American Contradiction has screened at the Cleveland International Film Festival, DocUtah International Film Festival, and the Milwaukee Film Festival. Vanessa lives in Los Angeles and is a freelance filmmaker and editor.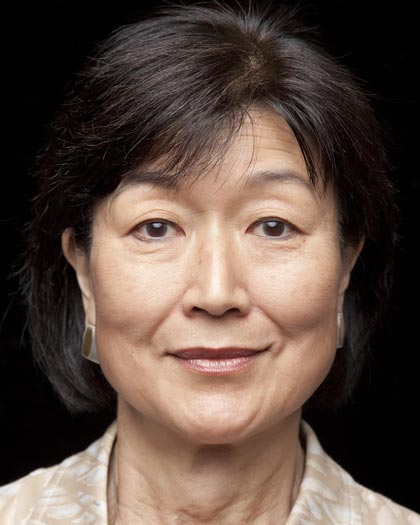 Kathleen Saito Yuille was born at the Heart Mountain Relocation Center during WWII after her family was forcibly removed from their community in San Francisco.  She has served on the board of the Heart Mountain Wyoming Foundation since 2009 and a world class museum now stands at the place where her family was incarcerated. Kathy was the event chair for the 2011 Grand Opening of the Heart Mountain Interpretive Center museum.  She has been chairing the committee of the dynamic annual Pilgrimages at Heart Mountain where former internees and their descendants return every year to pay homage to what their families experienced during WWII.  After leaving Heart Mountain, Kathleen's family returned to San Francisco. She attended the University of California at Berkeley and later accepted a dietetic internship at the University of Michigan where she met her husband, David Yuille. After working as a dietitian in the public/private sector in Michigan and the San Francisco Bay Area, she and David moved from the West Coast and settled in Milwaukee, Wisconsin, where she became an active member of the Milwaukee Art Museum and served as board president of the Contemporary Art Society and as co-chair of two Contemporary Art Auctions, a major fundraising event for the purchase of art for the museum. She currently serves on the Milwaukee Art Museum Board of Trustees.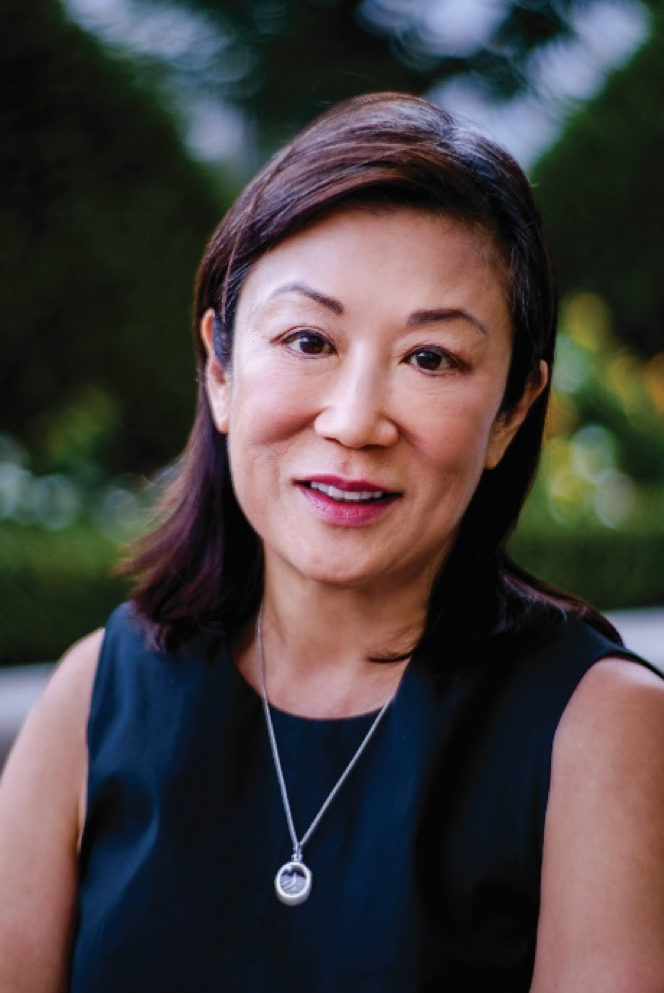 Shirley Ann Higuchi discovered the deep connections her parents had to Heart Mountain when her mother was on her deathbed and requested that her memorial contributions be sent there.  It was then that Shirley discovered her mother's secret dream of having "something built there" to memorialize what happened to her family and others during that period of time. Setsuko's dream was realized when the Heart Mountain Interpretive Center opened its doors to the public in August 2011. Yet out of each negative experience emerges a silver lining and had the Higuchi and Saito families not been uprooted from their homes in the midst of wartime racism and hysteria, Shirley would not be here. Today, Emily and Shirley work together to ensure that the WWII Japanese American incarceration experience is not forgotten by organizing public programming and speaking engagements around this important topic.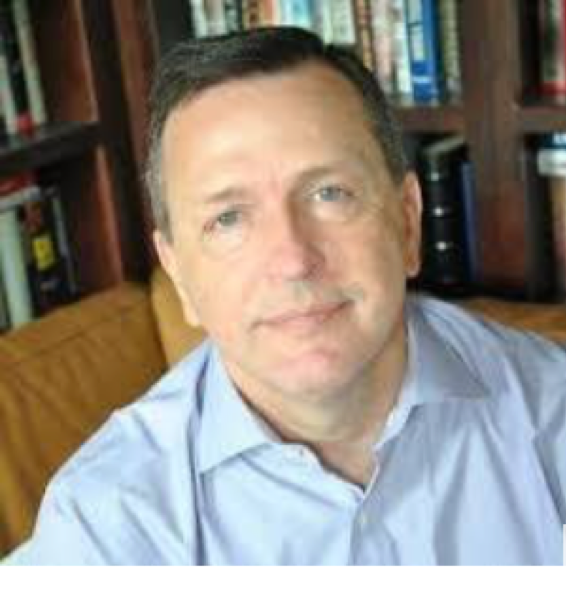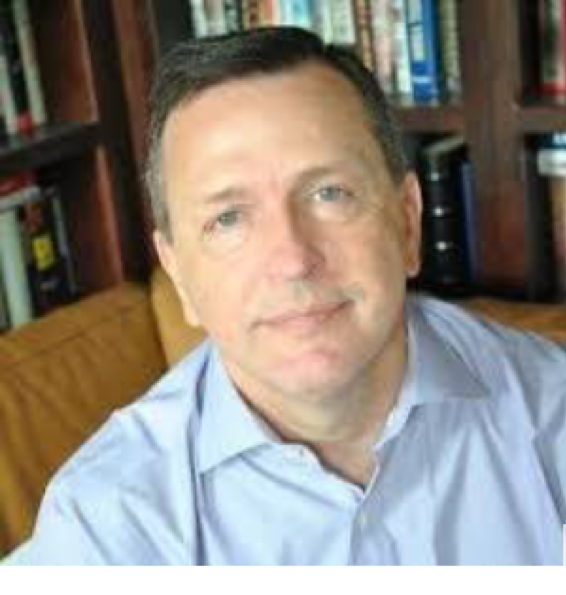 Ray Locker is the editorial consultant for the Heart Mountain Wyoming Foundation. He has a master's degree in journalism from Ohio University and a B.A. in political science from the University of Cincinnati.
Before joining the foundation, he was an editor in the Washington bureau of USA TODAY, the managing director of the Investigative Project on Terrorism, the Sacramento bureau chief of the Associated Press, and an editor and reporter at the Los Angeles Times, Tampa Tribune and Montgomery Advertiser in Alabama.
He is the author of two books about the administration of President Richard Nixon – Nixon's Gamble: How A President's Own Secret Government Destroyed His Administration and Haig's Coup: How Richard Nixon's Closest Aide Forced Him from Office. He also worked with foundation chair Shirley Ann Higuchi on her history of the Heart Mountain concentration camp.