Boosting Brain Health
Uncover the secrets to a healthy, sharp and focused brain throughout all stages of life.  Emerging research shows how what you eat and your lifestyle can affect your risk of Alzheimer's disease and age-related cognitive decline.  Learn the simple, scientific truths that can boost your brain and total body health.
Living with a Healthy Heart
Heart disease can begin in humans as young as two years old. Cardiovascular diseases and stroke cause 1 in 3 women's deaths each year, killing approximately one woman every 80 seconds.  80% of heart disease and stroke events may be prevented by lifestyle changes. In this entertaining presentation learn what you need to do to keep your heart in great condition for a long and healthy life. 
Nutrient Needs of the Plant-Based Athlete
More and more athletes, recreational and elite, are turning to plant-based diets. Learn how to fuel your body to optimize performance and health, and what unique nutrient needs the plant-based athlete faces.
Secrets to a Healthy Life
In this talk you will learn the secrets to making long lasting lifestyle changes and the ingredients necessary for living a healthier life.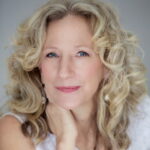 Samantha Heller is a registered dietitian, exercise physiologist, licensed massage therapist, and certified fitness instructor, with a dual Master of Science degree in nutrition and applied physiology from Teachers' College, Columbia University. She is a senior clinical nutritionist at NYU Langone Health in New York City, where she works with patients & athletes to optimize health and performance. Samantha has been the host of the popular Samantha Heller's Health & Nutrition Show on SIRIUSXM's DOCTOR Radio since 2008, which airs live every Friday from 12-2 p.m. ET.  She is also a consultant, influencer, best-selling author, keynote presenter, and performance artist.
Samantha's clinical expertise includes cardiovascular, gastrointestinal, oncology, sports, weight management, and diabetes medical nutrition therapy, as well as stress, wellbeing, and lifestyle management.  She is a favored health expert on shows such as CBS Mornings, MSNBC, NY1 News, and more. She is the go-to expert for health and medical press such as HealthDay, U.S. News & World Report, Reuter's Health, Everyday Health, Prevention, Health.com, Huffington Post, Livestrong, et al.
Known for her evidence-based, energetic, and accessible style, Samantha is a popular key-note speaker and lecturer, in-person or via webinar, at venues such as Columbia College of Physicians and Surgeons, NYU Langone Health, Exos, IPG Health, and more.
Author and audio book narrator, Samantha's evidence based, book, The Only Cleanse, Countryman Press 2015, landed on shelves in May 2015 and was instant hit.  The Only Cleanse: A 14 Day Natural Detox Plan to Jump Start a Lifetime of Health. http://books.wwnorton.com/books/detail.aspx?ID=4294987618
She also authored the popular, medically peer reviewed book Get Smart, which focuses on brain health and nutrition (The Johns Hopkins University Press).