5 Ways to Keep Children Safe and Stay Connected at any Age
Women's Personal Safety: How to feel confident, safe, and in your power
Self-Defense for Tweens
Self-Defense for Teens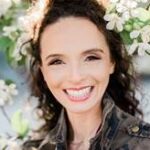 Amy Oliveyah Salvage Fisch (known as Liv) is a master coach and international best-selling author with over 15 years of experience in the coaching industry. As a self-defense and personal safety instructor, she has empowered countless individuals to transform their lives. Liv's impressive qualifications include a master's degree in Exercise Science, certifications in Yoga, Meditation, Reiki, Health Coaching, Life Coaching, and Awareness and Mindfulness Training. She's a Performance Enhancement Specialist and holds a Black Belt in Kung Fu San Soo, with expertise in fighting tandem, staff, sword, nunchuk, cane, and escrima sticks. With a prestigious list of corporate partners like Forager Project, YouTube, Salesforce, Allbirds, and Google, Liv's programs are praised for being refreshing, fun, educational, engaging, and results-driven. She offers practical tools and techniques that bring value to her audience and create lasting change. Passionate about personal safety, empowered health, and fostering joy, Liv is dedicated to helping others achieve transformation. Join her on a journey to unlock your true potential and embrace a future filled with safety, vitality, and boundless joy.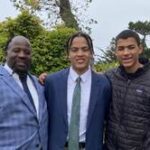 David Williams (aka Super Dave) has studied martial arts for 30 years, starting with Tae Kwon Do. Then 29 years ago, he met Grand Master André Salvage, who opened his eyes to the Master's path of Kung Fu San Soo. Dave received his Master's Degree (8th-degree black belt) 12 years ago and continues to work on his art as he teaches Kung Fu San Soo and Assault Prevention. Teaching self-defense to all ages is a passion of his, and he strives to empower all with his knowledge. As a business owner since 2000 of Super Dave Dog, Inc. in San Francisco, he walks and trains dogs through exercise, discipline, and affection. Another passion is pickleball, which he picked up five years ago at the Ranch and now plays almost daily and in amateur tournaments. His routine of fitness and meditation keeps him grounded and enables him to be a loving husband and father of two sons, both of whom are assisting him at the Ranch this week.