Sexuality and Health –And Live Longer and Better
Sexuality not only feels good – it may actually make you healthier – physically as well as mentally. This lecture with Pepper Schwartz, Ph.D., goes over the research on the association of sexual activity with reduction of pain, enhanced mental health and even a longer and healthier life. We will also talk about what impedes our sexual self – and what we might want to do about that.
Secrets of Happy Couples
Pepper Schwartz will discuss her book The Normal Bar: Surprising Secrets of Extremely Happy Marriages.
Dating Over 40
Tips for Online and Offline Success. Join Pepper Schwartz for advice about dating and a frank discussion of the mental, physical and social circumstances you are likely to find yourself in. If you have not started because it seems hopeless, or dropped out because it was unsatisfying, Pepper can help you! She offers help on writing a profile, first dates, and any dates, and any questions you may bring with you!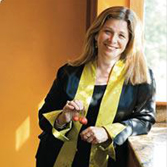 Pepper Schwartz, Ph.D., is a sociology professor at the University of Washington in Seattle and the sexuality expert for the AARP. She holds B.A. and M.A. degrees from Washington University in St. Louis, where she was a Woodrow Wilson Fellow; and an M.A. and Ph.D. in Sociology from Yale. She has received numerous awards and has authored 15 books, including The Great Sex Weekend, The Lifetime Love and Sex Quiz Book, Everything You Know About Love and Sex is Wrong, Prime: Adventures and Advice about Love and Sex in the Sensual Years, and The Normal Bar: Surprising Secrets of Extremely Happy Marriages. Dr. Schwartz co-authored Glamour's monthly "Sex and Health" column for years. She also has contributed to many other magazines, journals, newspapers and appears regularly on national TV programs and documentaries. She lectures nationally and internationally on relationship topics, women's issues, parent and child issues, communication between men and women in intimate and work relationships, and maintaining personal and family well-being in today's world.