Free flowing Tai Ji dancing through spontaneous movement rituals with vibrant visual and kinetic metaphors.
The Essence of "Creative Tai Ji" practice for optimum vitality and well-being in Body-Mind-Spirit, through the "Watercourse Way" of TAO in Joyful daily Living.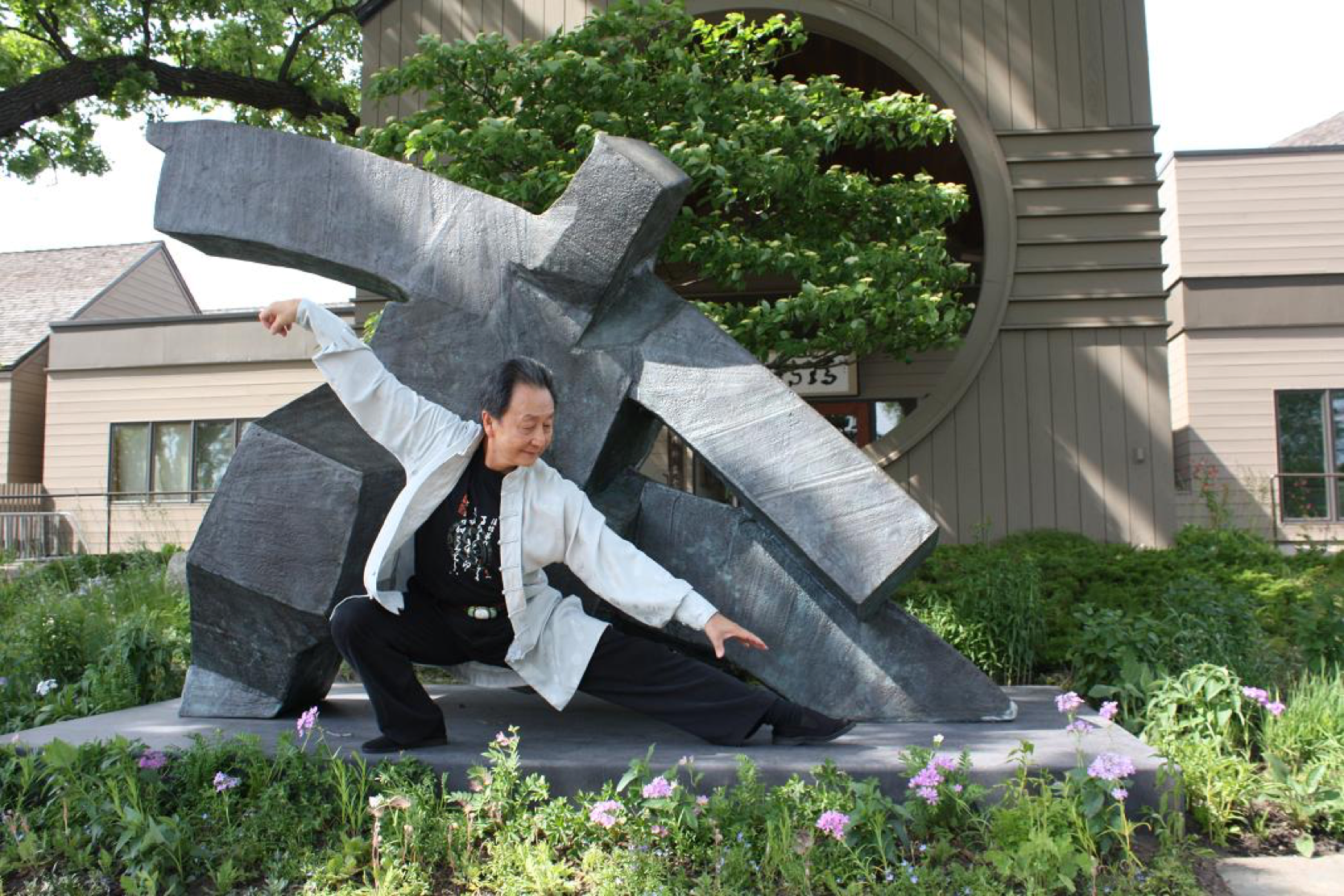 Chungliang Al Huang, was immersed in the classics and Chinese scholarly arts from a young age in China. He came to the United States in 1955 to study architecture, cultural Anthropology and Dance. His intuitive knowledge of the ancient wisdom and rich traditions of his native China led to early collaborations with philosophers and scholars such as Joseph Needham, Alan Watts, Joseph Campbell and Huston Smith.
In demand as a keynote speaker at conferences and workshops around the world, Huang returned to China in 1982 as a consultant to prominent American business groups. He is the founder-president of Living Tao Foundation, and the director of the International Lan Ting Institute with its Chinese base in the sacred Wu Yi Mountain, an UNESCO World Triple heritage Site rich with historic, religious, and cultural arts traditions; and its United States base in Gold Beach on the Oregon coast.  From the renowned Esalen Institute in Big Sur, California, to the world's major capitals, he shares the stage with luminaries such as the HH Dalai Lama and primatologist Jane Goodall. He is the recipient of the prestigious Gold Metal from the Ministry of Education of the Republic of China, a fellow at the World Academy of Arts and Science, and an assembly member of A Parliament of the World's Religions.
Architect, performing artist, brush calligrapher, Huang is also a celebrated author, with a number of best-selling books. These include the classic Embrace Tiger, Return to Mountain: The Essence of Tai Ji,  which has been translated into 17 languages and is now in its 5th decade of publication. Other popular titles include Essential Tai Ji, Quantum Soup, and The Chinese Book of Animal Powers. Huang is also the co-author of Tao: The Watercourse Way with Alan W. Watts, and co-author of a series of books with Jerry Lynch on sports/body/mind training including Thinking Body, Dancing Mind and Tao Mentoring.  <www.livingtao.org> <info@livingtao.org>