Join acclaimed storytelling expert Micaela Blei, PhD, for a lively workshop series to uncover your stories— and the confidence to tell them.
Telling True Stories: Uncovering, Shaping, and Sharing the Stories of Our Lives
Whether it's a way to share family memories, the seed of your personal mission, a wedding toast, the beginnings of a memoir — the stories of your life are worth sharing, and you can have fun sharing them. In this exciting workshop series, you'll work with two-time Moth GrandSLAM champion and former Moth Director of Education Micaela Blei, PhD, to brainstorm and craft the stories of your life. We'll explore why our personal stories are such a powerful tool for real-life connection in a digitally connected world, and learn how to uncover the truth of the stories you want to tell, give those stories a compelling shape, and share them confidently with friends, colleagues and the world.
Join acclaimed storytelling expert Micaela Blei, PhD, for a lively workshop series to uncover your stories— and the confidence to tell them.
Workshop 1: Storytelling for Reflection
Using story-crafting strategies to give shape to our memories, and start to find the themes we want to tell about. NOTE: This will be a reflective workshop with partner sharing and individual writing. This is the "brainstorming" workshop, but also the more personal journalling/meaningmaking workshop.
Workshop 2: Storytelling for Performance 
Getting confident and having fun speaking to a group! Learning some insider secrets for being authentic and engaging in professional public speaking, story performances, and family events. NOTE: This will be a workshop focused on brainstorming stories we want to share (not just reflect on), how to find the details to make them engaging, to give them structure, and to feel great onstage.
Workshop 3: Storytelling for Impact
Why is storytelling such a buzzword right now? Learn the neurology behind the engaging nature of stories, and learn how to harness that for your work— not just personal stories, but the story of your business or your career. NOTE: This is a more practical, business-oriented workshop, focusing on the AUDIENCE and how understanding audience can help craft a compelling story.
Workshop 4: Storytelling for Community
Come and share your stories in a low-impact, fun group, and get to know yourself and others in a whole new way! NOTE: One of the most common side effects of a storytelling workshop is community! This is a workshop to give folks a chance to share with one another. This will be the last workshop, but anyone can come to any session— so it will be brand new beginners, and those who have been working on their stories all week. The idea is for it to be a low-key, no-pressure "sharing" of stories with the group. People can come just to listen, or to share their stories.
EVENING PERFORMANCE
"The Secret Life of Your Third Grade Teacher"
Micaela is not just a story expert— she's also an award-winning storyteller. Join her for an evening of stories from her critically acclaimed solo storytelling show.
In THE SECRET LIFE OF YOUR THIRD GRADE TEACHER, Micaela Blei—a former elementary schoolteacher and a two-time Moth GrandSLAM champion—comes clean about classroom disasters and secret loves. It's a story for grownups about the dangers of playing pretend.
"Micaela Blei's solo show about teaching third grade is fresh, hilarious, and surprisingly moving."
– Sarah Moore, Theater is Easy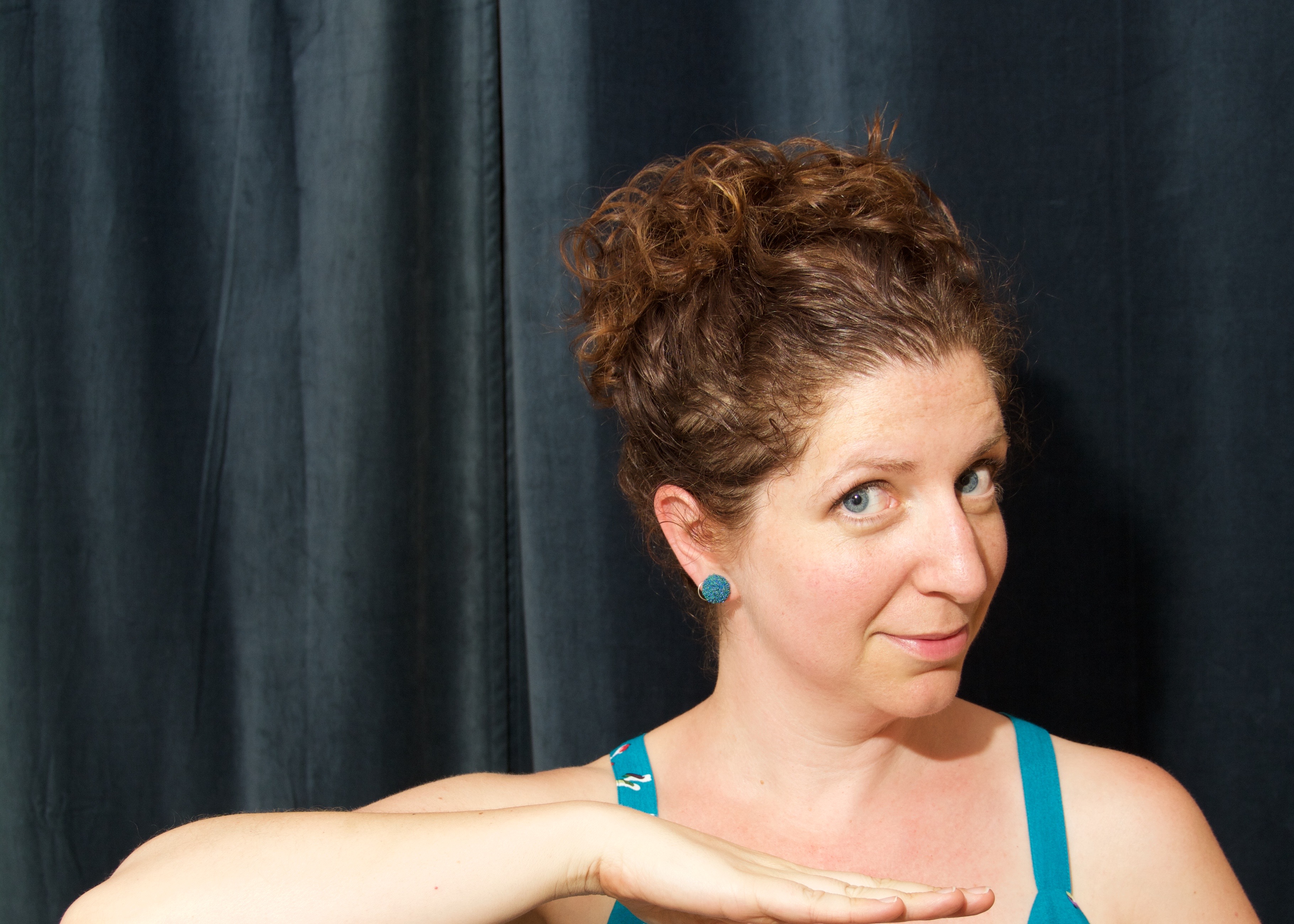 As a two-time Moth GrandSLAM champion storyteller and former Director of Education at The Moth, Micaela Blei, PhD, has years of experience working with individuals, organizations and communities to shape and share the important stories of their lives. Her acclaimed workshops are invitations to reflection, spaces for discovery, and most of all— a lot of fun. Her own stories have been called "heartbreaking and hilarious;" she's appeared on The Moth Radio Hour and live on sold-out storytelling stages nationwide. In 2016, Micaela wrote the storytelling curriculum now used by over 1500 educators across the globe. Learn more about Micaela at micaelablei.com.