The Science of Preparation
Come learn by doing in this experiential workshop on the power of preparation.  No matter the area of life: business, relationships, health, wealth, fitness, etc… Our deepest intentions can be found in preparation.  Spoiler alert: sometimes preparation means "not doing". Note: Preparation is the 1st of 5 steps to True Transformation.
Finding Your Inner Compass – Exploration of your deepest truth
Come learn by doing in this experiential workshop designed to guide you to your own unique truth about any aspect of your life – you choose!  This fearless inventory takes courage and deep honesty. Note: Exploration is the 2nd step of True Transformation.
Purification & Detoxification – Letting go for a Higher Purpose
Let's "detox" together and decipher what is no longer serving you on your path towards transforming for your greatest potential.  The science of letting go and the process of emotional movement is a skill that can be implemented. Note: Purification is the 3rd  step of True Transformation.
Implementation & Increasing Risk Tolerance to Actualize What You Desire.
There is a science behind removing those invisible barriers to action.  Come ready to learn and "do" in this accountability-based workshop. Note: Implementation is the 4th step of True Transformation.
The Power and Science of Manifestation!
The world WILL come to meet you as you walk in the path of a manifestation guru.  This workshop based learning experience will move you in the direction of your deepest desires. Note: Manifestation is the 5th step of True Transformation.
True Transformation Sequential Workshops: If a Ranch guest elects to do the 5 workshops sequentially, they will build each day on the day before, yet each individual workshop can stand alone to provide participants with new knowledge, an experiential process and clear homework "exercises" to deepen that element of inner fitness.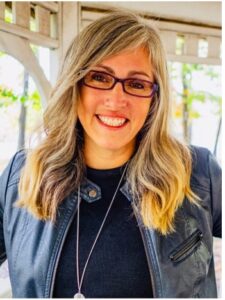 Dr. Julie Lopez, or "Dr Julie's", relatable style inspires transformation of every type through her speaking, trainings and writings. She is the founder and CEO of Viva Partnership, a mental health inspired healing service offering virtual and in person coaching across 9 states. She is an award-winning entrepreneur and trauma expert, frequently sought by the media for her expertise in trauma, addictions and how to rework the "invisible" aspects of the human experience.