Purpose is fundamental to health, healing, happiness, and longevity—Richard coaches us to step on to the path of purposeful living to find meaning and live longer, better.
UNPACK. REPACK. REPEAT. These are the new life skills of the 21st century.
Many of us have come to acknowledge publicly what we privately felt all along, that surviving adolescence and early adulthood did not ensure us a tranquil, jolt-free passage through the rest of our lives. We change. Our priorities shift; confidence grows, dissolves into doubt, returns; relationships evolve, break apart, reform; work loses energy or takes on new —all creating the need to unpack, repack, and repeat. We need to revisit our purpose. Purpose is not a luxury for the gifted few. It is fundamental. it gives us the will to not just live, but to live long and well.
Programs:
THE PURPOSE CHECKUP
What makes you want to get out of bed in the morning? These days, the answer might seem more difficult than ever to answer. based on Richard's classic bestseller, THE POWER OF PURPOSE, this session helps us unlock our purpose and answer the question.
REPACKING FOR THE GOOD LIFE
Many of us feel overwhelmed—weighed down by busyness. Based on Richard's classic international bestseller, REPACKING YOUR BAGS, this session helps us to lighten our loads to discover the good life—"Living in the place you love, with the people you love, doing the work you love, on purpose."
REIMAGINING "WHAT'S NEXT?"
Are you at a point in your life where you're asking: "What's next?" You've finished one chapter and you're yet to write the next one.  Or, this isn't what I was expecting." Or, skeptically, "Get real". Based on his bestseller, LIFE REIMAGINED, Richard will share the six-steps for reimagining your life and work.
WHO DO YOU WANT TO BE WHEN YOU GROW OLD?
Richard will use the latest science to help us create new habits, and end habits that are getting in our way as we grow older. Based on his newest book, WHO DO YOU WANT TO BE WHEN YOU GROW OLD?,  Richard will help us to design the life we want and create daily practices that will support us in fulfilling our goals and dreams.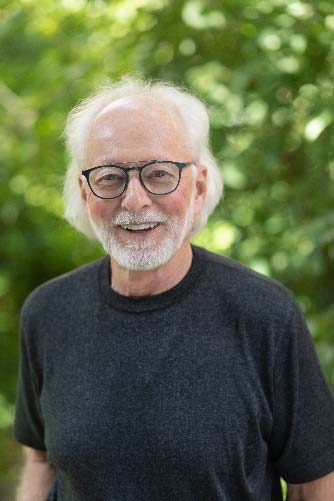 Richard Leider • Inventure – The Purpose Company • www.richardleider.com
"Why do you get up in the morning?"
Internationally bestselling author and coach, Richard is founder of Inventure – The Purpose Company, where the mission is to help people to "unlock the power of purpose" and answer that question. He is ranked by Forbes as one the "Top 5" most respected coaches.
Along the way, Richard has written eleven books including three best-sellers which have sold over one million copies. The Power of Purpose and Repacking Your Bags are considered classics in the personal growth field. His latest book, Who Do You Want to Be When You Grow Old? is a defining book on the power of purposeful aging.
Widely viewed as a pioneer of the global purpose movement, his work has been featured in many media sources, and his PBS Special – "The Power of Purpose" – was viewed by millions of people.
He has taken his purpose message to all 50 states, Canada, and 4 continents, and he has advised everyone from AARP to the National Football League to the U.S. State Department.
During his career, Richard has addressed more than two million people worldwide in his speeches to corporate, association, and social service groups. He and his wife, Sally, live in the Minneapolis, MN area.