Tidbits of Love – Art Creation – Children, Tweens and Teens
With bright and colorful pens and metallic shimmer markers, create your own set of Tidbits of Love! On the back of each small piece of artwork, write an inspiring message while imagining giving it away. What would brighten your day?
Teens – other projects
Mandala Magic
Sketch in Nature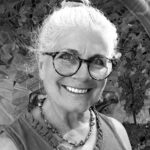 Sharon Belknap joins us with her unique blend of creative and healing art skills. She received her Bachelor's of Fine Arts from CSU Long Beach in 1982, leading her to a career in graphic design and illustration. In 1987, she took the leap into her own one-gal design studio serving heart-centered clients such as; UC San Diego, Children's Hospital, La Maestra Community Health Centers, Meals on Wheels and BeBenefits Insurance Services.
In the healing arts, Sharon practices the Usui method of Reiki at the Master/Teacher level and received her training in Mindfulness Based Stress Reduction and LIGHT Hypnotherapy at the UC San Diego Centers of Integrative Health. She is a Certified Hypnotherapist trained at the Hypnotherapy Institute in Marin County and has active life coaching practice utilizing ancient wisdom and alchemical principles.
Sharon's passion for positive social engagement inspired her to create Tidbits of Love. These little cards with colorful sketches paired with inspiring words, are creating heart centered connections between people around the world. Sharon is recognized in her community as an environmental artist creating massive sand art mandalas at low tide. Her sand art has been featured on the cover of Ranch & Coast magazine covered by the San Diego Union Tribune and ABC 10 News. Her love of guiding all ages in heart centered creativity has spanned over 35 years the education, spa, retreat and wellness center spaces. She brings the fullness of her passion for authentic connection, along with her intuition, to guide those she serves.