How to Achieve a Higher Degree of Excellence in Your Photography while Traveling
Have you always wanted to improve your travel images? Whether you shoot with a 35mm camera or an iPhone, this workshop can help you elevate your photography to the next level.
Nancy will discuss four categories of travel photography using her own images to illustrate the way she achieves her photographic goals. Her talk will feature choice of lenses, shutter speed, F stop, technique, composition and her approach to directing people. Lighting will also be covered as well as sophisticated post-processing techniques in Lightroom, Photoshop, and Topaz.
Portraits and People 
Illustrating, through evocative images, best practices for creating beautiful environmental portraits; as well as capturing meaningful personal closeups during excursions to exotic cultures and locations.
Infrared 
The mystery of infrared and how it can be used to achieve beautiful images will be explored and explained. In addition, the method and choices for converting your camera to infrared will be covered, along with tips on selecting the best situations for infrared photography.
Landscape 
This program revolves around how to capture a range of topographical effects, including smoothing running water and other techniques, the importance of time of day, and the deployment of special lenses. Post-processing effects applicable to enhancing your photographs will be discussed in depth.
Safari and Animal Photos 
Animals are unpredictable, and therein lies opportunity for capturing their amazing behaviors and beauty. Utilizing a combination of specific shutter speeds, ISO, lenses and F stops is the key to ensuring you get the best shot. I will show my safari and animal images, and discuss specifically how I achieved them.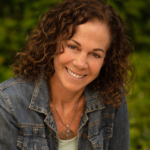 Nancy Ney is known for her humanity portraits set in exotic geographical regions, and her natural landscapes that possess a singular sense of beauty. Since honing her craft as one of New York City's most sought after advertising, fashion and lifestyle photographers, her focus shifted in 2013 to traveling the world photographing unique cultural subjects.   She is now an international fine art photographer and to date has sold hundreds of her photographs in an array of mediums, from paper to metal and canvas. Her explorations take her far and wide, and she has photographed people and places in India, Mexico, Ethiopia, Bhutan, Galapagos, Iceland, Costa Rica, Namibia, Kenya and Nepal, to name a few. Nancy has exhibited in the Coral Gables Museum, Spectrum/Art Basel, and the American Airlines Miami Terminal with a six-month long curated show titled Exploring Humanity. She has won a CLIO, and First Prize/Excellence awards from IPA Family of Man, the Boca Raton Fine Arts Show, and the St. Stephen's Art Festival/Coconut Grove. Visit nancyney.com to learn more about Nancy and her work.
"I am forever thankful for the ongoing experience that looking through a camera lens affords me — the ability to capture the world and its wonder, and be fully present in every moment."